'How did the Industrial Revolution put Manchester on the map?'
In our theme lessons we have developed an understanding of the factors that caused the Industrial Revolution and how the changes that occurred affected day-to day life. This half term we will explore the role Manchester played in this pivotal time in history. We will place a particular focus on the Bridgewater Canal, the textile industry and the background to the famous Manchester Bee.
In our art lessons we will be using sketch books to develop ideas and use what we have discovered about the Manchester Bee to create a piece of artwork that pays homage to the city and the importance of the Industrial Revolution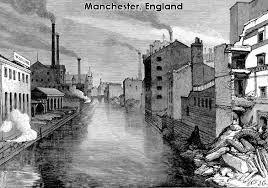 Literacy
In Literacy we will continue to read our class text - 'Millions', by Frank Cottrell Boyce. We will be focusing on higher level vocabulary, drawing inferences, making predictions and summarising the main ideas drawn from a chapter. We will be writing diary entries and newspaper reports, linked to the text, with a focus on Damian's discovery of millions of pounds!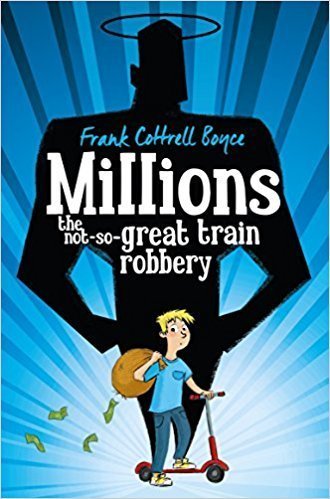 We will continue to practise our cursive joined up writing every week.
Maths
This half term, as mathematicians, we will be learning how to confidently use the written method to multiply numbers up to 4 and 5 digits by a one or two digit number. We will then progress to the formal written method for division. The children will also begin a unit on fractions (including decimals and percentages).
Please remember that all children should know their multiplication and division facts up to 12 x 12. We appreciate your continued support to encourage your child to practise these and other aspects of maths through oral chanting and online games.
Science
In Science our investigations will be based around electricity. We will be developing our knowledge of voltage and investigating how it affects electrical output. This will include learning symbols of electrical components and using them in diagrams to represent our understanding of electrical circuits.
In other areas of the curriculum we will be studying the following:
RE – In R.E. we will be exploring the question, 'Why do some people believe God exists?' This question will enable children to learn from religious and non-religious groups about different beliefs in God. It will be an opportunity to share examples of ways in which believing in God is valuable in the lives of Christians and ways in which it can be challenging. Central to this unit is the children having the opportunity to understand and appreciate different views about beliefs and enable them to express their own thoughts.
PE - We will have both indoor and outdoor P.E. lessons each week, weather permitting. Please ensure that your child has a full P.E. kit, labelled with their name, in school each week to ensure that they can participate in all P.E. lessons.
Computing - In Computing we will be using what we have learnt from creating computer games to help us become cryptographers. We will use these skills to crack codes, solve problems and debug issues that arise. In order to aid us in our success with these objectives we will be utilizing our computational thinking skills.
PSHE - In P.S.H.E we will be exploring the importance of relationships. We will look at a range of different relationships that we can expect to form with people throughout our lives - and the importance they have. Through discussions and a range of activities we will learn about how strong relationships are formed and how different people can play different roles in our lives.
Music - In Music we will be using the songs Bacharach Anorak and Meet The Blues to develop our improvising skills. We will listen to and appraise the musicality of jazz pieces, and draw inspiration from these to compose and improvise our own arrangements.
Homework reminders
Homework supports the teaching and learning that takes place in school. We appreciate your support at home and if you have any questions or problems, please do not hesitate to ask. Thank you in advance.
Homework books will be sent home on a Wednesday. Please ensure that your child completes and returns the books on a Monday morning. Homework club will continue to run on a Thursday at lunchtime if any homework support is required.
Spelling words will be sent home on a Friday and the spelling test will be the following Friday.
Reading – please encourage your child to read at home each night and put a brief comment in their reading record books.
Theme Homework – One activity per half term
In a recent parent and pupil questionnaire both parents and pupils expressed an overall preference for the homework book format for homework. However, most responses noted that online activities were enjoyable and provided an alternative learning style. Please find below a list of suggested links for your child to use:
Maths Links
Literacy Links
Things to remember!
Bring reading book/bag into school everyday.
Please ensure that your child has a full PE kit (including a white t-shirt, burgundy shorts or leggings for girls and black pumps) in school. Also, it is important that the kit is labelled to avoid mix ups/loss. Please ensure all kits are in compact string PE bags. It is also essential for your child to have an outdoor PE kit in school including appropriate footwear e.g. trainers.
Thank you in advance for all of your support at home with reading and homework. If you have any questions please don't hesitate to ask!