Please make sure you hear your child read each night.
Welcome to Class 9's Web Page.
Class Teacher - Mr Phelan
Creative Curriculum Theme
'What's so special about the USA? '
This half term (spring 2 2018), we will continue to enhance our geographical knowledge about the USA. We will be looking at the main trades and exports of America and then focus on the similarities and differences between the lives of different Native American tribes. In Art we will be replicating Native American art.
A HUGE thank you!!
The cakes everyone crafted for our topic homework tasks were not only delicious to taste but delightful to behold. Thanks for your continued support!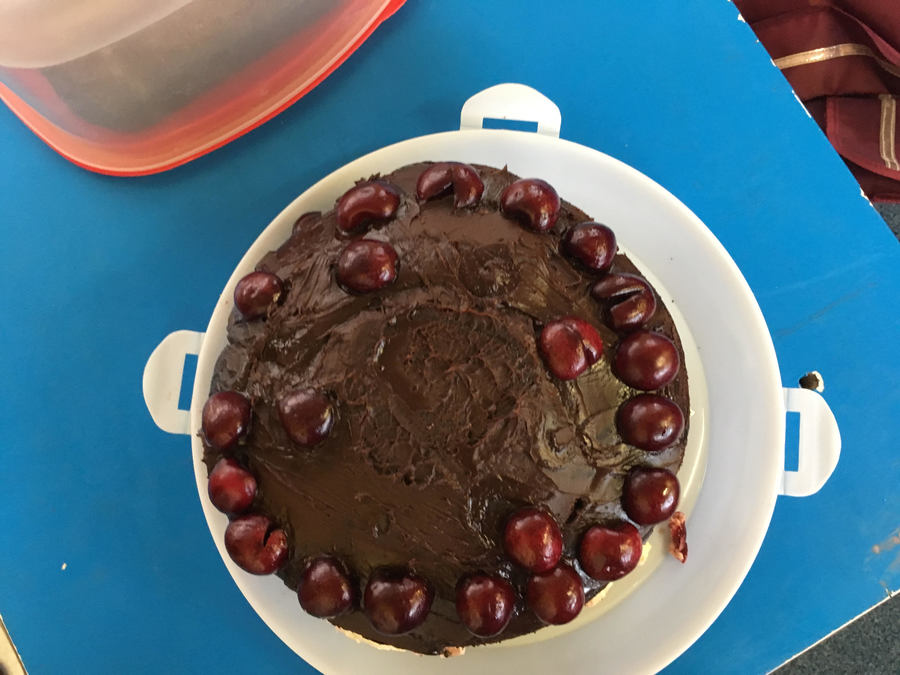 Here is an overview of what we will be covering this half-term:
Reading
We'll be continuing our class novel ' Wonder', by Raquel J. Palacio. There will be comprehension work and guided work linked to this text. We will be continuing to follow the Cracking Comprehension units in our reading lessons.

Please remind your child to log onto our home resource 'Bug Club'. This is a fantastic resource which gives your child access to hundreds of books at home. Log in using Mathletics log-in details. Your child will be set reading based tasks every other week on 'Bug Club'.
Literacy
In Literacy we will begin with a grammar focus, looking at a range of higher level punctuation and various sentence structures. We will continue to read and discuss a wide range fictional texts – focusing on higher level vocabulary and the development of inference skills. The children will be writing narratives. Within their planning they will consider how authors develop characters and settings, as well as understanding how to create atmosphere and integrate dialogue, to convey character and advance action. We will continue to read and analyse 'The Other Side of Truth' and 'Wonder' – the children are thoroughly enjoying the texts and are waiting in anticipation to find out what is about to happen!
Within grammar lessons we will be focusing on:
modal verbs, hyphens, parenthesis, relative clauses and semi colons.
We will continue to practise our cursive joined up writing every week.
Support with writing

Click on the link below for ideas on how to help your child with their writing at home.
Numeracy -
In Maths we will begin with a unit on measurement. We will be focusing on understanding how to calculate the area and perimeter of regular and irregular shapes. We will then solve a range of problems that involve measurements, including converting various units of measure. This will lead into a unit on position and direction, with a focus on co-ordinates and an understanding of how to translate shapes. Towards the end of the half term we will introduce algebra.
Times tables (It is extremely important that the children have a secure understanding of their times tables up to 12 x 12)
Remember it is also an expectation that all Year 5's and Year 6's know all their tables to 12 x 12.
Science (Continued)
In Science, we will complete our unit 'Living things and their habitats' at the beginning of term. We will then begin our new topic 'Earth, Space and Magnetism' - Will we ever send another human to the moon?'
Next unit -
We'll be learning about different materials, their uses and their properties, as well as dissolving, separating mixtures and learning about irreversible changes. We will sort and classify objects according to their properties and explore the properties of materials to find the most suitable material for different purposes. The children will be working scientifically and collaboratively to investigate the best thermal insulator to make a lunch box, making predictions and forming conclusions.
In other areas of the curriculum we will be studying the following:
RE – Within RE lessons we will be exploring different religions. We will be learning about Muslim beliefs and culture, discussing what it is like to be a Muslim in Britain today. The children will have an opportunity to discuss their own beliefs, with a focus on respecting and celebrating differences.
PE - PE will be outdoors when the weather permits this half term. Please ensure that your child has their PE kit in school every day. One lesson a week will be with the Kickstart coaches and the second lesson will be tag rugby.
Computing – In computing we are continuing to develop our skills in writing our own algorithms as well as editing and debugging existing codes. The children will then learn new skills to structure, code and animate characters and scenes, gradually building and creating a short animated story.
PSHE - In PSHE we will be learning about values within relationships and the importance of friendship. We have registered to take part in the 'Junior Memory Championship'. This programme focuses on developing key skills that increase memory skills, and help children to make links and connections through visual representations. The children have started a series of lessons and have used a range of techniques to develop strategies that help them recall words, pictures, numbers and stories. The children work in pairs and in teams, focusing on the importance of working together. We are using these skills in all subject areas. The memory-training programme will continue this half term – the children love these lessons and challenge themselves to remember as much information as possible!
Music – In Music we will be focusing on rap music. This will begin
with a focus on the song from the TV programme 'The Fresh Prince of Bel Air'.
Design, Technology and Art - Focus on the work of: Andy Warhol, Jackson Pollock & Georgia O'Keefe
Read all about it!!
Familiarise yourself with what's going to be happening in Class 8 over the summer term by reading our newsletters and updates.

Click on the following links to read.

Things to remember!
Bring reading book/bag into school everyday and place finished reading books in the book box to be renewed.

Homework will be handed out every Wednesday and due in every Monday.

Theme homework (Green Book) will be handed out termly.

Please ensure that your child has a full PE kit (including a white t-shirt, burgundy shorts or leggings for girls and black pumps) in school. Also, it is important that the kit is labelled to avoid mix ups/loss. Please ensure all kits are in compact string PE bags. It is also essential for your child to have an outdoor PE kit in school including appropriate footwear e.g. trainers.

(Indoor PE) - Tuesday (afternoon)

(Outdoor PE) - Friday (afternoon)
Homework reminders!
Homework supports the teaching and learning that takes place in school. We appreciate your support at home and if you have any questions or problems, please do not hesitate to ask. Thank you in advance.
Homework books will be sent home on a Wednesday. Please ensure that your child completes and returns the books on a Monday morning. Homework club will continue to run on a Thursday at lunchtime if any homework support is required.
Spelling words will be sent home on a Friday and the spelling test will be the following Friday.
Reading – please encourage your child to read at home each night and put a brief comment in their reading record books.
Online Maths homework – Mangahigh Maths. Every other week, your child will be assigned maths based tasks relating to what they're doing in class.
Theme Homework – One activity per half term
If you have any questions please feel free to ask. Thank you very much for looking at our class page, if there is anything that you would like to see added to the webpage or if there are any problems with the page please contact Mr Phelan.