A big thank you to all those who have sent Sainsbury's vouchers in! We have had more donated this year than ever! Check back soon to see what we have ordered!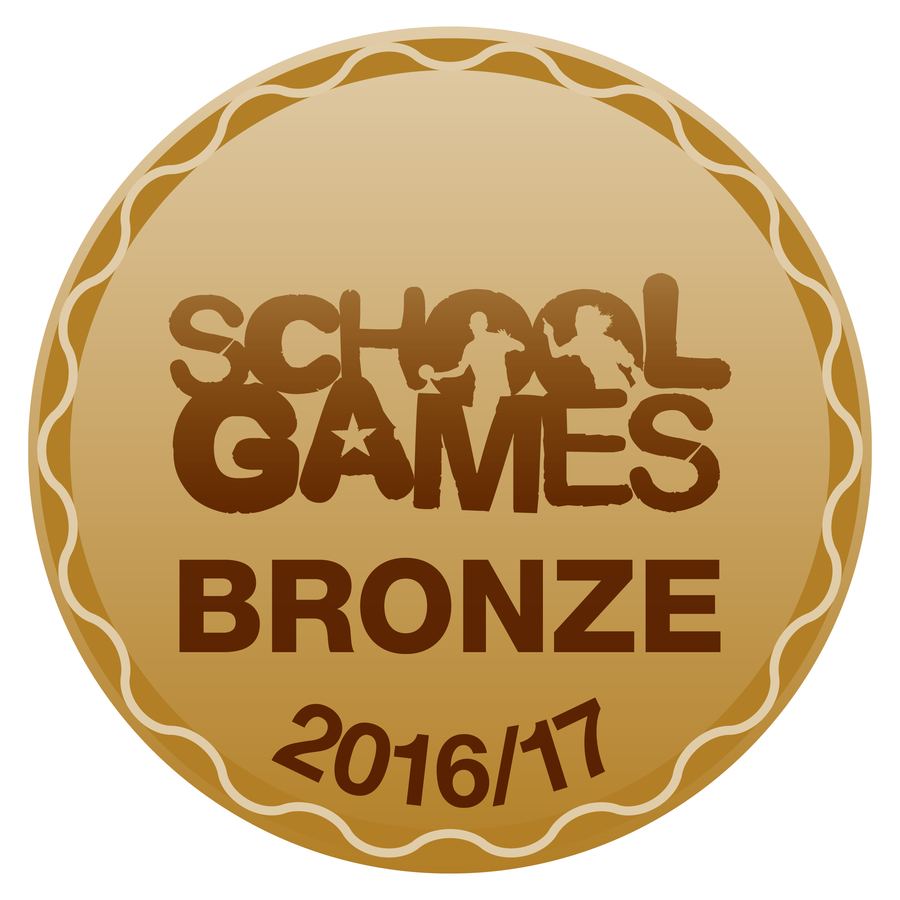 We have been awarded the BRONZE Sainsbury's School Games award for 2016-17!!!
P.E.
(Physical Education)
At Highfield we endeavour to meet the two hours of PE teaching required each week.
In KS1, children master basic movements including running, jumping, throwing and catching as well as developing balance, agility and co-ordination. They participate in team games, developing simple tactics for attacking and defending. They also learn to perform dances using simple movement patterns.
In KS2 children improve their running, jumping, throwing and catching skills. They play competitive games for example basketball, cricket, football, hockey, netball, rounders and tennis, learning to apply the tactics for attacking and defending. They develop flexibility, strength, technique, control and balance through athletics and gymnastics. They perform dances using a range of movement patterns. They also take part in outdoor and adventurous activities such as orienteering which provides individual and team challenges.
Don't forget to look on the drop down list under the School Sport pencil to find information about this season's football team, the Sport Premium Funding, Junior Whistlers, Sports Crew and what we were up to in sport last year!
Trafford Netball Competition 2016
Inter-Class Tag Rugby Competition
November 2015
On Wednesday 25th November 2015, Class 10 and Class 8 had a competition playing tag rugby. Class 10 had bibs on while Class 8 had no bibs. Most teams played each other. Both classes were spilt into teams of 5 or 6 players, spare players were watching the game but halfway through the game they swapped with someone else.
Class 10 scored a total of 33 tries and class 8 scored a total of 15. Twelve matches were played altogether, out of those class 10 won 7 games and drew 5 of them. Special congratulations for the red team who won all of their games!
Teams showed great co-operation throughout the games, Mr Jenkins and Mr Taylor were very impressed by the team work of Class 10 and Class 8 and were pleased to see everyone used the skills that they learned in P.E. Overall a great afternoon was had by all participants.
Written by Destini and Poppy!
Sport Relief
It was a very colourful day at Highfield. All the children came to school wearing red, sports clothes or a mixture of both to raise money for Sport Relief. Throughout the day all the classes went out onto the playground to run a mile which meant running around a marked track 8 times!!
THANK YOU!
A big thank you for raising a total of£526.55!
Road to Rio!
Every class went running every day to accumulate the total number of miles from here to Rio.
Well done Highfield!
Look below!