Congratulations to all year 6 who have completed their Junior Whistler Referee Course
Congratulations to all the Year 6 children who comleted their Junior Whistler Referee Course
Year 6 took part in a junior whistler course with the Generation Foundation and Junior Whistler company.
The objectives of the course were to:
gain an overview of the importance of rules, regulations and consequences within football and team games

to understand the role of the referee

to become the role of the decision maker in a game

to promote good behavior and respect rules

to support the faciliation of the official in school games.
Activities included:
Drawing the qualities of a referee

Dressing a referee

Learning the whistle and hand signals for throw ins, free kicks, play on advantage and many more

Officiating football games

Various quizzes
Here's what the children said about the course:
"This course, and the leaders, have inspired me to consider refereeing in the future." Danny
"Before the course I thought it was silly to referee, now I enjoy it as much as actually playing football." Blake
"I have really enjoyed this course, I have learnt all the hand and whistle signals. I have been inspired to referee games in school" Callum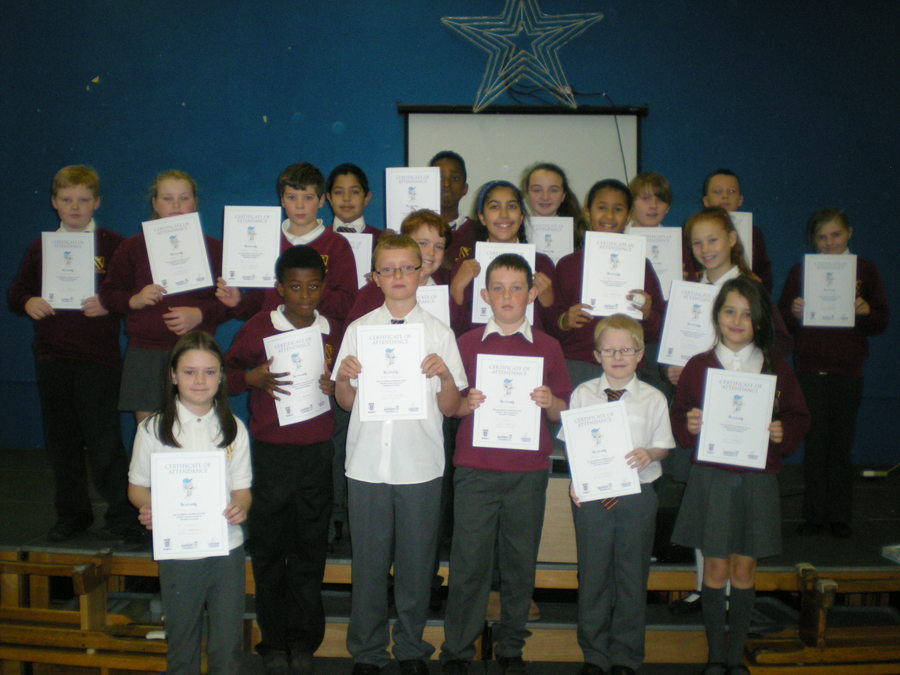 Here are the children receiving their certficates for completing the course. Dean and Vince came into assembly to talk about the course to the rest of the school. He also presented the certificates and to awarded the first fair play trophy to Holly!
Well done Holly!