Sporting Activities at Highfield in the Autumn Term
During the Autumn term we have been up to many exciting activities linked to PE!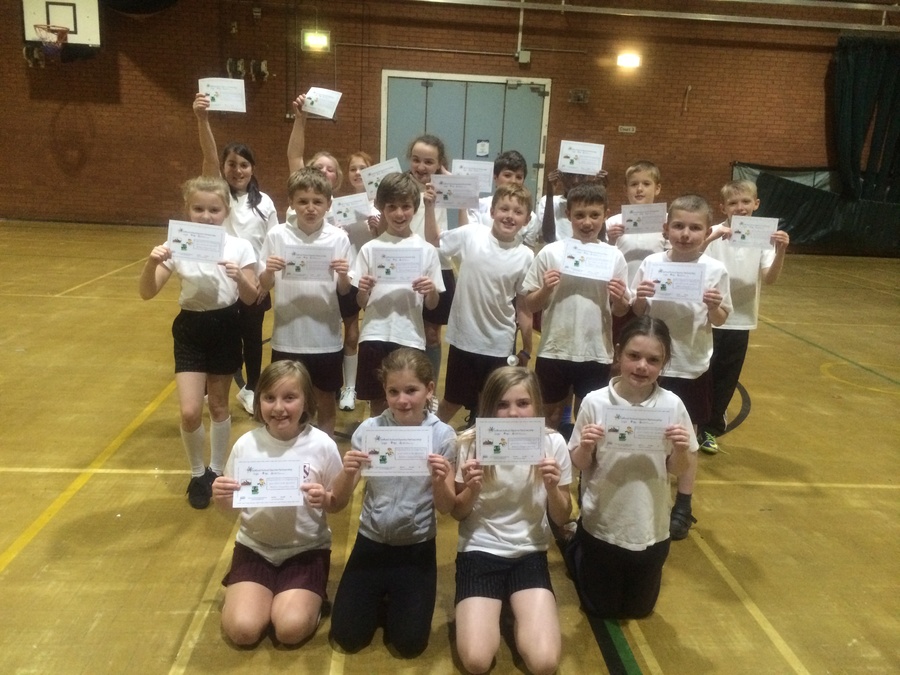 Sportshall Athletics Competition at Urmston Leisure Centre.
On Wednesday 20th November some of Year 5 & 6 children went to Urmston Leisure Centre to compete in an athletics competition. When we first got to the competition Miss Newman gave us all a white bib which would show that we were Highfield. Next we all completed our first challenge, we would get called to do our challenges by the volunteers who were running the event. Throughout the day we got through lots of challenges such as: the standing long jump, speed bounce, relays, vertical jump, javelin throw and chest push. When all the challenges were completed we all went to the front for the winner to be announced. Unfortunately we finished 5th but we tried our best and we had a really good time!
Written by Kati -Year 5
Handball Tournament
On Friday 22nd November class 7P & 8W were treated to an extra special PE lesson led by Adam Taylor from Sports Trafford. Mr Taylor came to organise an intra-school handball tournament. The children warmed up by practising their hand-eye co-ordination. They did this by performing many tricks with a bean bag before being split into 4 teams for the mini tournament. They had the rules explained and then they were off!! Handball is a very fast game and many goals were scored! All the children had lots of fun! Take a look at the slide show above and see for yourself! (Photos expertly taken by Alfie-Class 8W)