****Click HERE for a book explaining Covid-19 and social distancing in a child friendly manner**
If you'd like to support our elderly community with an activity over the Whit half term, click here for more details.
PLEASE STAY AT HOME, KEEP SAFE, SAVE LIVES. Wash your hands thoroughly and regularly for 20 seconds
Class 2's Epic Reads progress tracker!
Download your well-earned activity pack here. Enjoy! :)
Looking after our's and our children's mental health and well-being is always important but particularly during these trying time - I know I'm having more wobbles than usual, at present. So here are a few links and documents to help those tears (and embrace them). They're aimed at children but would be beneficial to do them together for peace of mind throughout the household. Keep smiling guys, talk often and know that we have got this!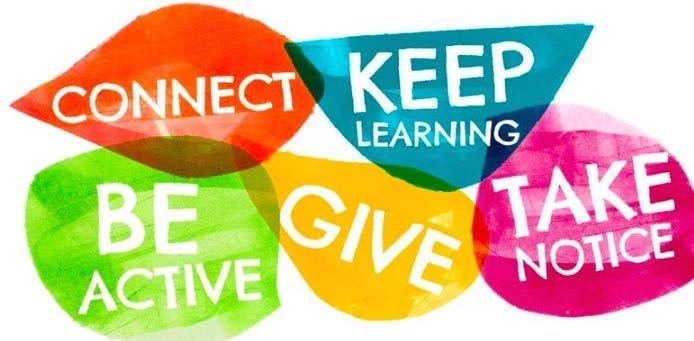 Keep an eye out - I will add as I find :)
Click here to be taken to the e-book
Email class2@highfield-primary.trafford.sch.uk with photographs of all the wonderful activities that you have been up to. We can share them on our webpage. Who knows who you might inspire? Look below for the inspirations so far...
Class 2 Home Learning - week 14 - 20/7/20
Please note prior week's learning can we found here in case you would like to refer back to an activity or resource.
Blue text = links to websites and documents
Daily activities:
15 mins reading -
Log into Epic Reading using the code qra7800 (free access between 6am and 4pm). Epic Reading sign in instructions here.
Read one of the books you have taken home from school.
Check out Oxford Owl's free ebook library. Its free to sign up to and they have over 100 ebooks, including favourites such as Biff, Chip & Kipper and Winnie the Witch, as well as a great selection of non-fiction books.
Audible have released lots of free children's audio books for the duration of the school closure, check some of them out here

Struggling for reading books? We have just signed up to a new scheme called Reading Planet. Follow the instructions below to access a wide range of books for children from EYFS through to KS2:

ONLINE LIBRARY READING PLANET

Click on the following link to gain access to a whole library of books.

You will see a box asking for your username and password. These are the same ones as you use for Times tables Rockstars. You will need to input the school ID code which is: 273622
15 mins Times Table RockStars
15 mins Spelling Shed
Please practise then as you would normally, then why not have your own spelling test on Friday? Ask an adult to read them out to you, mixing up the order, and putting each word into a sentence to give you some context.
***Check out our new and exciting phonics June/July daily timetable. A new short phonics activity for each day of the month. Please choose the correct level for your child as shown below. Also RWI have started releasing daily phonics videos on their youtube channel. There are a variety of lessons to choose from depending on what level best suits your child. The lessons are released live at 9.30 every day but are available to watch for up to 24hr afterwards. Please check out these great resources on their channel here.***
Many of the phonics activities are through a website called phonics play. For school closures they have opened up their resources to all for free, just use the username march20 and the password home to log in. The website follows letters and sounds grouping of the sounds into phases, but roughly they equate to RWI book colours as:
Red, green and pink – phase 2/ RWI set 1 and 2 July Phonics timetable phase 2
Orange and yellow books- phase 2 and 3/ RWI set 2 and 3 July Phonics timetable phase 3 July Phonics timetable phase 2 July Phonics timetable phase 3
Blue and grey books- phase 3, 4 and 5/ RWI set 3 July Phonics timetable phase 3 July Phonics timetable phase 4 July Phonics timetable Phase 5
Please ensure that you chose the correct level for your child when accessing these phonics resources in order to maximise their learning opportunities.
To see the full list of RWI set 1, 2 and 3 sounds alongside their rhymes click here
Week beginning 20/7/20
Here it is, your final week in class 2. I can't quite believe it and feel totally cheated out of my time with you. It has been an absolute pleasure to teach each and every one of you - Class 2 were renowned by all of the Highfield staff, for their good behaviour both in class and around school. I'll certainly never forget the short but precious time we had together. I am so proud of you all, for your resilience and hard work since March. I am also extremely grateful to your parents and carers for their support, feedback and adaption to the role as home tutor. It has not been an easy journey but a journey we have done successfully together, nonetheless!

I'll be watching out for you all as your journey into your next phase... I need to get a class photo with you all one play time when everything has returned to the norm. Thank you for making the time we had at school together SO enjoyable and rewarding!
In this final week, there are a range of activities that link to the targets on your end of year reports. These activities, games and songs can be completed at during this week and revisited in the summer holidays. They aim to prepare the children for their next steps into their next year group. .
Have a fantastic summer, look after yourselves and your loved ones and I can't wait to see you around school in September. I will miss you all!
-Ms Plant x
Maths:
English:
Hip hop granny punctuation song
Punctuation song
Punctuation worksheet 1
Punctuation worksheet 2
Correct the sentence
Capital letters activity book
Power point game and activities

When doing any writing, remind your child before hand of what we expect in a sentence. When they have finished ask them to check they have everything in their sentence. Then work through any mistakes that they might have missed and talk about what changes they might need to make.

Always encourage this after every piece that your child has written. What can they spot and edit? Can they come up with their own checklist taht they have to tick off as the re-read their work?
If they have re-read it and have missed things out, try just circling the incorrect part and asking them to look at it again, rather than simply telling them that they have missed out a ....
Try writing your own pieces of work with deliberate mistakes in, and asking your child to be the teacher and mark/chamge it. Children ove telling adults what they have done wrong!
Question mark song
Question mark game
Question mark power point activities
Is it a question worksheet
Question mark worksheets
Whenever you are reading with your child and you spot a question mark, either point it out and ask them what it means, or ask them what unusual punctuation they can see on the page. Talk abut how it changes the way that you would say the sentence.
Practise drawing question marks in a variety of media so that your child is familiar with how to form it.

Reading real words and alien words Reading games

Reading Eggs - lots of reading and phonic games.

British Library - How to make a mini book

Twinkl - Handwriting sheets

Letter formation Online Gruffalo workshop, and lots more. Plus stories read by Tony Ross, author - 7 stories, Facebook

Kids' Poems and Stories with Michael Rosen - Free stories, poems, songs, and jokes - YouTube.

Reading aloud - Children can listen to stories being read aloud - YouTube

Oxford Owl - Phonics and reading games

Encourage your child to use their Fred Fingers when they sound out unfamiliar words

Look at the daily phonics work on the web page and the RWI live sessions

Have a look at the great games from phonics play remembering to choose the correct level for your child, username march20, password home.

Phonics phase 3 activity pack

Phonics phase 4 activity pack

Phonics phase 5 activity pack

Whenever you are reading with your child and you come across some unusual punctuation, discuss it with them. What is its name? What does it do? What does it tell you about this sentence? Does it change the way that you have to read the sentence?

Handwriting website

Another good handwriting website

Letter families handwriting practise

Individual letter writing practise

Encourage your child to really concentrate on starting their letters in the correct place so they are formed correctly. It is not enough just to look like the letter, as they will struggle when they come to learn joined up writing if they do not form their letters correctly. Lots of small practise every day is the best way to help your child with handwriting.
******If you feel you'd like to change your week/summer up a bit with a variety of learning activities, here is the link to the 3 projects set:******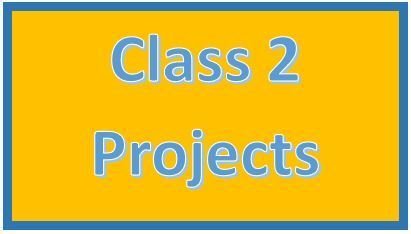 Additional Links to support learning:
ENGLISH
Online Gruffalo workshop, and lots more. Plus stories read by Tony Ross, author -

7 stories, Facebook
Solomon Kingsnorth

- Free books in PDF, Word and audiobook format - Alice in Wonderland / Wind in the Willows / The Railway Children / The Jungle Book / Peter Pan / Black Beauty
Reading aloud

- Children can listen to stories being read aloud - YouTube
Hoopla

- Public library online
Trugs

- Phonic reading games for all children, including those who cannot read or have dyslexia. Email: trugs@readsuccessfully.com for 20% off using

cv2020
MATHS
Third Space learning

-

Primary resources for schools, and parent/carers guides to learning at home/support/advice/resources
The Maths Mum "I'll be running daily 'live' tutorials on my FB and IG feed covering maths topics and setting work for all primary school years. Also, regular Q&A sessions to help with any questions/problems"Maths Genie
Prodigy

- Curriculum aligned maths platform - Free
Bond Bonanza

- Free App helping children to move away from counting numbers up to 20 to turn them into instantly recallable number bonds
Manga High

- Full, free access at this time - Game-based learning
My Mini Maths

- (Yr 3, 4, 5, 6) Home learning packs ready to download
Parallel

- Weekly 15 minute maths challenges – interesting, fun and challenging material that goes beyond school maths
Matific

- Free trial - Primary - 2000 maths activities
Multiple subjects
Academics - Games based on a range of subjects
Kialo

- Critical thinking resources
CrickWeb - Free, online educational resources and games
Kapow - Art, music, IT, languages, relationships, wellbeing -14-day free trial
TTS - Free downloadable primary packs covering a range of subjects
Teach Starter

- Free month subscription plus learning from home packs (Maths, English, science, wellbeing)
ABCYA

- Free educational games
E-Safety
What can I do, as a parent or carer, to help my child stay safe online?
1. Enable Parental Controls on your home internet.
http://www.safesearchkids.com/
3. Be aware of how your child is accessing the internet. Although the legal age requirement to have Facebook, Instagram and many other social media sites is 13, some children still access and use some or all of these.
Parents should also be aware of the many games, including X-Box live and Fortnite that allow children to communicate with others whilst gaming. 'Yoursphere' has some great advice about ensuring privacy settings are in place to keep your child safe whilst online.
4. Have regular conversations with your child about their use of the internet. Click the image below as it provides a simple way of getting the message of E-Safety across to your child
You can download a comprehensive guide covering many aspects of e-safety here:
Trafford Netware support
Netware is a parents' guide to the social networks children and young people use. Please visit www.net-aware.org.uk for more information
Welcome to Class 2
Ms Plant
Mrs Patterson and Mrs Phillips
We would like to welcome the children back after the February half term holiday and to inform you of this half term's exciting activities!
Our work this half term is based on the theme of 'Our Environment', in which we will explore plants and our local area.
Phonics
Reception and Year 1 will continue to develop their phonic knowledge through 'Read Write Inc' sessions, with Year 1 beginning a special focus in preparation for the phonics screening in June. Last half term every child was assessed to ensure that they are in the appropriate group to maximise their learning and progress. Reception children are making great progress through the books and are even beginning to learn set 2 sounds!
We are continuing to focus on letter formation including writing on the line and forming ascenders (tall letters: t, f, h, d, k, l, b) and descenders (lower letters: g, p, y, j, q) correctly. Please encourage this at home. We have attached the letter formation rhymes to help you and your child. It is paramount for your child's learning that they are reviewing the Set 1 Speed sounds at home and begin to include set 2. This will develop the acquisition of their reading skills and develop a love of reading. The sounds have also been included.
Year 1 will begin/continue to learn the final set 3 sounds, alongside retaining set 2 and developing their decoding and fluency in reading. When reading with your child at home, please encourage 'Fred in your head'; in which pupils decode (sound out) words in their head, before saying the blended word aloud.
English
After the success our last half term's 'Talk for Writing' (T4W) module, we are continuing our journey with the story of 'Jasper's Beanstalk' by Nick Butterworth. The children will explore the story inside out, creating a class story map to help them recite the story using actions and make changes to the story to create their own version.
Maths
This term we are learning:
Reception ~ Number: Addition and Subtraction
Represent and use number bonds and related subtraction facts within 10.
Read, write and interpret mathematical statements involving addition, subtraction and equals signs.
Add and subtract one-digit numbers to 10, including zero.
Solve one step problems that involve addition and subtraction, using concrete objects and pictorial representations and missing number problems.
Children will be involved in focused activities with lots of opportunities within continuous provision to apply their knowledge and skills, through a visual, auditory and kinaesthetic learning style.
Year 1 ~ Number: Addition and Subtraction to 20
Represent and use number bonds and related subtraction facts within 20.
Read, write and interpret mathematical statements involving addition, subtraction and equals signs.
Add and subtract one-digit and two-digit numbers to 20, including zero.
Solve one step problems that involve addition and subtraction, using objects and pictorial representations, and missing number problems such as 7 = - 9
Children - here are some ideas that could support you during this term:
Visit the library to find information books about plants and the local area.

Find out which plants are native to the UK?

Find out w

hich plants grow in your garden/local area?

Find stories and poems about plants: which is your favourite? Why?

Draw a picture of your favourite plant and label it; think about what materials you could use to recreate how you think it would feel to touch.

Use the internet to find pictures of the local area from the present and from the past. Make sure an adult helps you with this task.
Reminders
Please ensure that your child brings in their book-bag every day with their reading materials i.e. book and reading record. Remember to write in their reading record each time that they have read so that they can make progress in earning their next reading badge!
Please ensure that your child returns their library book to school every Thursday so that a new book can be chosen to take home and shared with you.
Homework will continue to be collected on a Monday and sent home on a Wednesday.
PE kit is needed in school each week, for our weekly Monday session. This includes a white t-shirt, maroon shorts as well as black pumps.
If you wish to donate to class fund via Parent Pay, the donation amount this half term is £6. We will use this money to enhance the classroom environment, including our outdoor area, which will support the children's learning.
Dates for the dairy:
Tuesday 25th February – Art Exhibition
Friday 6th March – World Book Day
Friday 13th March – Sports Relief
Monday 16th – Friday 20th March – Diversity Week
Thursday 19th March – Parents'/Carers' Evening
Friday 27th March – School closes
Woodland Wednesday:
26.2.20
11.3.20
25.3.20
If you have any queries please don't hesitate to ask; we are always happy to answer your questions.
Thank you,
Ms Plant
Mrs Patterson and Mrs Phillips