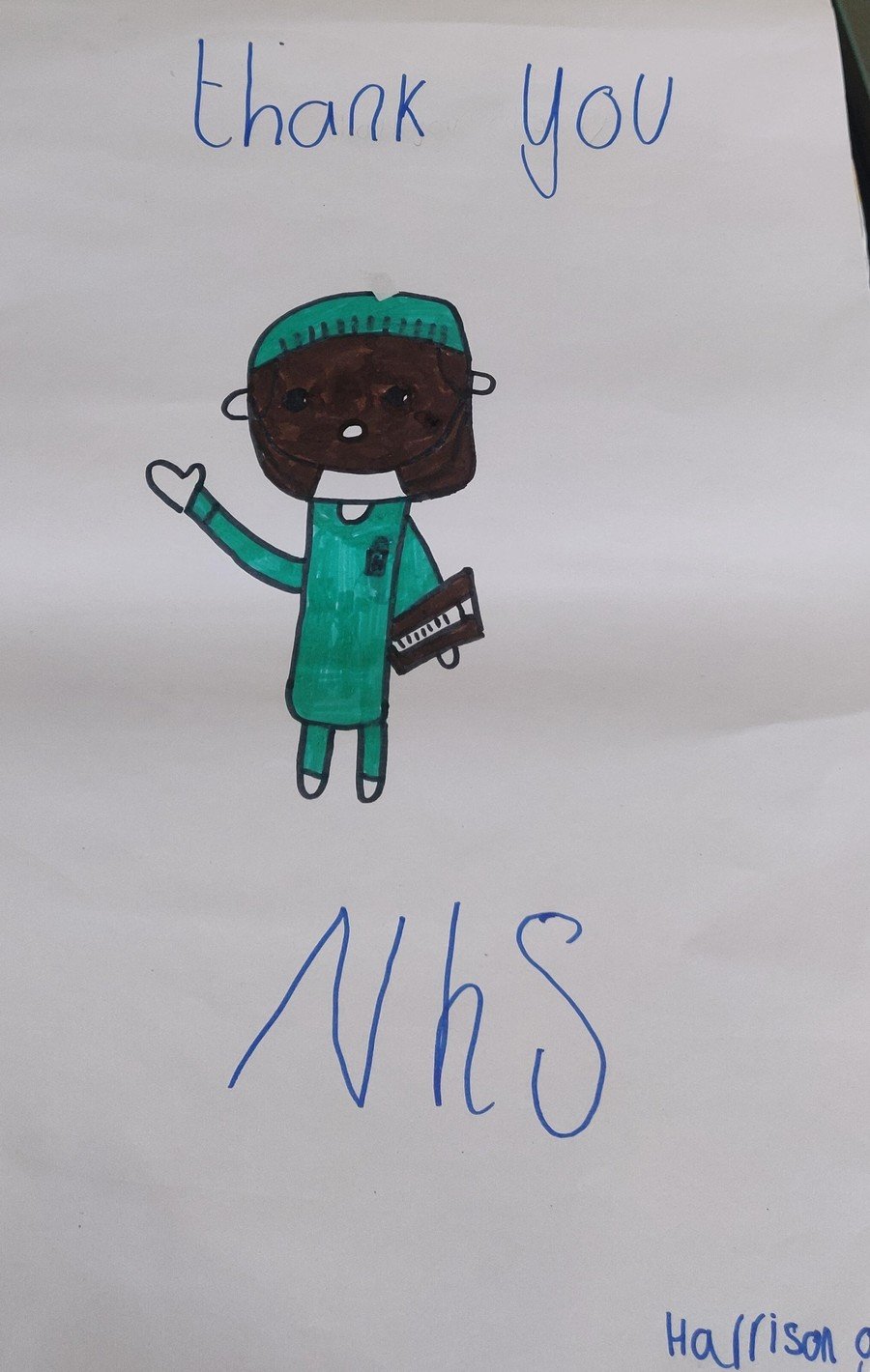 CLASS 4 ATTENBOROUGH LOOKOUTS.
Hello Class 4 I hope you've all had oodles of fun celebrating 'The Great Science Share for Schools with our Big Science Home and School Playground Draw. I've loved looking at the photos that you've been sending in to show what you did as part of your contribution and I have put them on our class page in our science section. I've also included mine from home too. Please feel free to keep sending in more photos!
LOOK AT OUR PRAIRIES:
These pictures are after 28 days of growth after walking round Urmston Meadows. Not quite covered in grass yet! Please keep sending in your photos.
Class 4 Home learning
The safety of the children and their loved ones is of upmost importance over the coming weeks.
We also feel that it is vital that children continue to develop their learning where possible.
The timetable below offers a suggestion of the home learning activities that we recommend while school is closed. This timetable focuses on English and Maths core skills related to Year 2. Below the timetables are suggestions of further activities related to the wider curriculum such as Science and foundation subjects. We will continue to update this page with activities should the school remain closed for a longer period.
Blue text = links to websites and documents
E-Safety
What can I do, as a parent or carer, to help my child stay safe online?
1. Enable Parental Controls on your home internet.
2. Encourage your child to use 'Safe Search' search engines. http://www.safesearchkids.com/
3. Be aware of how your child is accessing the internet. Although the legal age requirement to have Facebook, Instagram and many other social media sites is 13, some children still access and use some or all of these.
Parents should also be aware of the many games, including X-Box live and Fotnite that allow children to communicate with others whilst gaming. 'Yoursphere' has some great advice about ensuring privacy settings are in place to keep your child safe whilst online.
4. Have regular conversations with your child about their use of the internet. Click the image below as it provides a simple way of getting the message of E-Safety across to your child.
You can download a comprehensive guide covering many aspects of e-safety here:
Trafford Netware support
Netware is a parents' guide to the social networks children and young people use. Please visit www.net-aware.org.uk for more information.
Week beginning 6.7.20
Prior weeks' learning can be found here
This weeks home learning is project based. Follow this link here to see the two options of projects for KS1 children, either 'Oh I do like to be beside the seaside' or 'Awesome Africa'. Each project has an exciting range of English, maths and foundation subject activities linked to the theme for you to choose from. You do not need to do all of them (although don't let us stop you!) just pick the ones that you and your child find inspiring. Please try and continue with daily reading while it is project week as these are invaluable for you child's learning. Enjoy your project and please send me lots of lovely photos and videos of what you have been up to!
Remember to email us any photographs or videos of you taking part in fun and exciting activities to class4@highfield-primary.trafford.sch.uk. We will be able to put them on our website so that your classmates can see what you have been getting up to.
Thank you for your pictures so far. It brightens up our day to see that you are keeping active and taking great pride and care in your home learning.
Keep blowing the socks off of your grown ups!
Have you learnt a new skill during lock down? If you have, please let us know. We would love to see them.
Did you have a go? One of your classmates did...
HORRID HENRY AND THE TV REMOTE - PART ONE
HORRID HENRY AND THE TV REMOTE - PART TWO
Coronavirus - INFORMATION FOR CHILDREN
The government have produced a children's guide to coronavirus which aims to answer children's questions about coronavirus, tell children how to stay safe and protect other people and how to help them make the best of their time at home. This is available at the following link:
https://www.childrenscommissioner.gov.uk/publication/childrens-guide-to-coronavirus/
or downloaded HERE.
Click HERE for a book explaining Covid-19 and social distancing in a child friendly manner.
Take some time to read your classmate's versions of 'The Elves and the Shoemaker'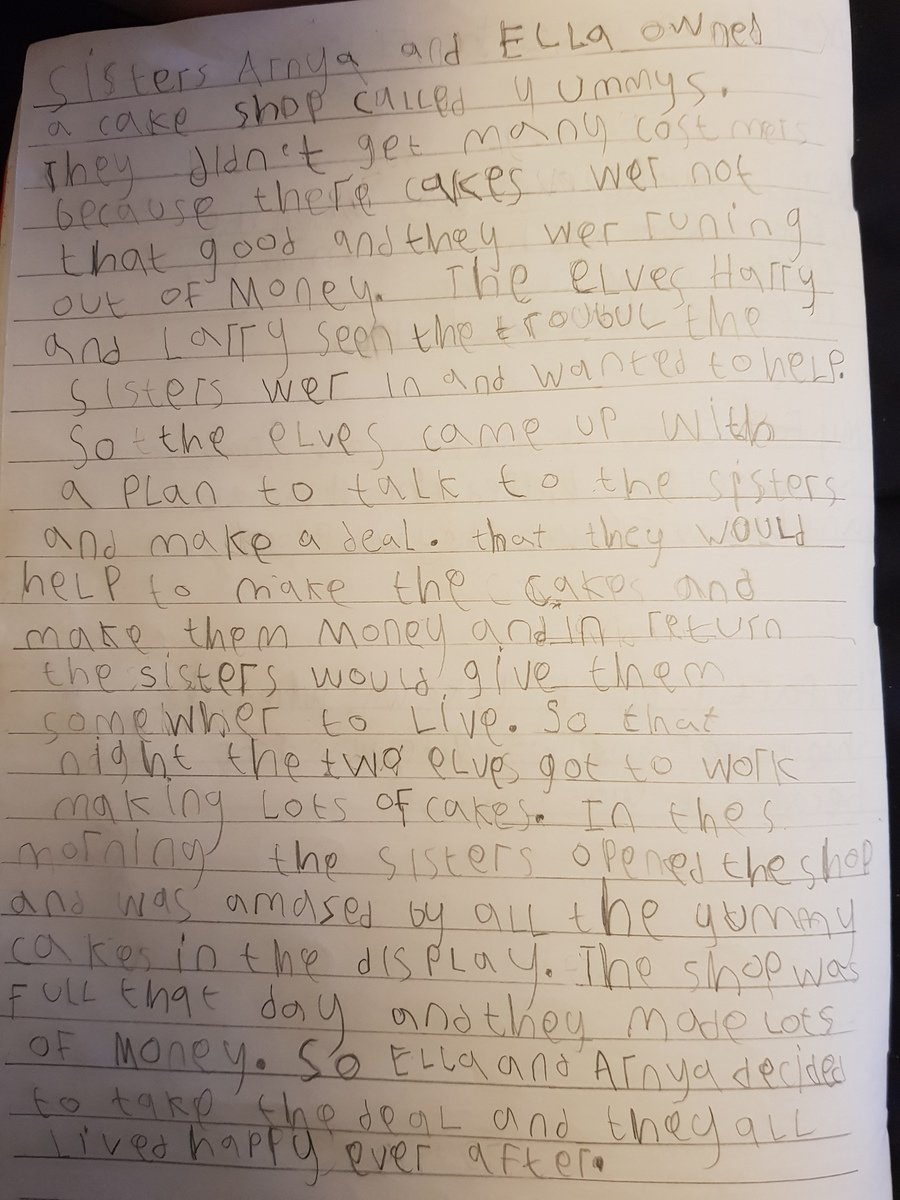 Ms Priestman: video introduction to our science lesson on the senses today.
Teacher videos to introduce the Great Science Share
SCIENCE - teacher videos 1,2 & 3 9 (Week beginning 8.6.20)
LOOK AT MY FAVOURITE TREE- IT HAS REALLY CHANGED !
Bark from different trees I have seen this weekend
Below are further activities that might interest your child/children.
Indoors
Struggling for reading books? We have just signed up to a new scheme called Reading Planet. Follow the instructions below to access a wide range of books for children from EYFS through to KS2:

ONLINE LIBRARY READING PLANET

Click on the following link to gain access to a whole library of books.

You will see a box asking for your username and password. These are the same ones as you use for Times tables Rockstars. You will need to input the school ID code which is: 273622

People all around the country are creating rainbow pictures to make people smile and offer a message of hope. We would love for you to create a rainbow and display it on your window! When you go out walking you could keep a tally of how many you spot.

Click here to learn how to build a catapult. You may need to eat lots of ice lollies. You may want to use other objects to catapult and measure which ones go the furthest.

Keep a dairy filled with explanations of your day and illustrate it with vibrant pictures.

Music makers – Click here for some ideas of how to make your own musical instrument.
Can you follow your partner's instructions to recreate their work of art without peeking. Click here to find the rules.
Do you love building with LEGO? Then try the 30 day LEGO challenge!

Push yourself to keep up with Joe Wick's daily 30 minute workouts. You could even develop you own workout. You must include warm ups and cool downs.

This website have compiled a list of museums and galleries from all around the world that are providing virtual tours. Take a look at the list and see if any interest your family.

Take part in some Easter baking, drawing or craft activities.
Outdoors
Create an obstacle course and guide you partner through! You can even blindfold them to test how well they listen.

The Woodland Trust have created a list of activities that you can do with your children during self-isolation.

Help with the gardening – find the weeds and pull them out!

Lie on the ground and look for shapes in the clouds.

Make scrumptious mud pies and delicious fairy soup.

Take part in the RSPB Wild Challenge or keep a tally of the different types of birds that visit outside your house. A bullfinch was in my garden last week.
Wild Life watch is website for outdoor activities either in your own garden, or out and about on your daily exercise/walk.
Science Home Learning Extra Fun - If you want some more ideas for your budding scientist whilst at home please follow this link to our Science Curriculum page HOME LEARNING. Some ideas will need adult support to carry out, however we think you will enjoy yourself too. Let us know what you think.
Some of my nature shots from this week.
Can you name any of the plants? I've not been as successful taking photos of birds, they don't stay still long enough. If you look carefully in the canopy of the trees you will spot a tiny bird, I think it's a Blue Tit.