'Invaded Again'
In Theme this half term the children will be learning about the Vikings. We will find out where they came from and where they settled by completing an investigation using data and map work. We will then look at different aspects of Viking life including religion, housing and raids. Children will listen to Viking sagas and write an alternative ending to their favourite one.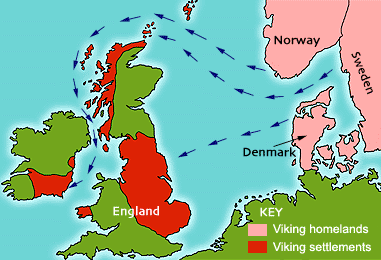 Literacy
In reading lessons we will continue to read our class text - 'Percy Jackson and the Lightning Thief', by Rick Riordan. We will be focusing on higher level vocabulary, drawing inferences, making predictions and summarising the main ideas drawn from the text.
Writing will be led and inspired by a range of short texts and video clips, writing this half term will include a newspaper report and a biography.
Within grammar lessons the children will be looking at how synonyms and antonyms can be used to enhance writing. The children will also be looking at shifts of tone and formality within writing.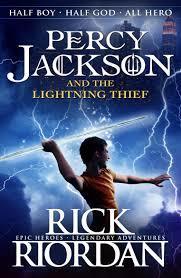 We will also be practising our cursive joined up writing each week.
Maths
In Numeracy we will be completing work on calculations (division and multiplication) which includes: multiples, factors, prime numbers and related facts as well as mental and written methods.
We will then be looking at fraction work including: equivalence, simplifying, comparing and ordering, fractions of amounts, addition, subtraction and multiplication of fractions (also dividing fractions for Year 6).
Times tables are an important link to all our work and the children should be practising them as often as possible.
PSHE
In P.S.H.E we will be exploring the importance of keeping ourselves safe – part of 'Health and Wellbeing', 'Relationships' and 'Living in the wider world'
The children will be learning about how to keep safe as they become increasingly independent going out in the local area as well as focusing on e-safety.
We will continue to focus on the CARE motto:
Consideration Aspiration Responsibility Enjoyment
Throughout the year we will be developing skills that help to promote a growth mindset: resilience, determination and understanding the importance of making mistakes
In other areas of the curriculum we will be studying the following:
RE – Can people live by the values of Jesus in the 21st century?
PE – Gymnastics and invasion games
Computing – We are project managers
Music – Classroom Jazz
Science – Properties and changes of materials
Homework reminders
Homework supports the teaching and learning that takes place in school. We appreciate your support at home and if you have any questions or problems, please do not hesitate to ask. Thank you in advance.
Homework will continue to be sent home on a Wednesday to be returned the following Monday morning.
Spelling words will be sent home on a Friday and the spelling test will be the following Friday. Spelling Shed can be used at home to support learning.
Children who do not complete their homework or hand it in on time will be asked to attend homework club which is available on Thursday lunchtimes.
It is expected that reading takes place daily. Children should be encouraged to read independently as well as being listened to read 2-3 times a week. Please sign your child's reading record book when you do hear them read.
Please find below a list of suggested links for your child:
Maths Links
Literacy Links
Things to remember!
Bring reading book/bag into school everyday.
Please ensure that your child has a full PE kit (including a white t-shirt, burgundy shorts or leggings for girls and black pumps) in school. Also, it is important that the kit is labelled to avoid mix ups/loss. Please ensure all kits are in compact string PE bags. It is also essential for your child to have an outdoor PE kit in school including appropriate footwear e.g. trainers.
Every fortnight, the children spend time outdoors for 'Woodland Wednesday'. As the weather gets colder, please ensure that your child has suitable clothing and footwear in school on the correct days.
Thank you in advance for all of your support at home with reading and homework. If you have any questions please don't hesitate to ask!