Safer Internet day 7-11
This virtual assembly will help you to conisder useful strategies for evaluating the information you find online: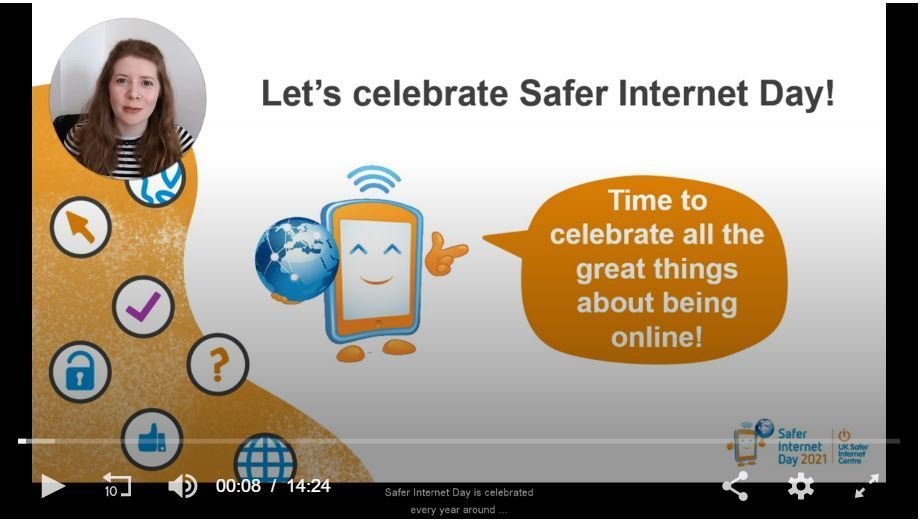 Activity 1:
Play this version of Scattergories to reflect on how we use the internet. With 2 or more people, choose a letter of the alphabet and each player thinks of an answer beginning with that letter. You get extra points if your answer is different to your opponents.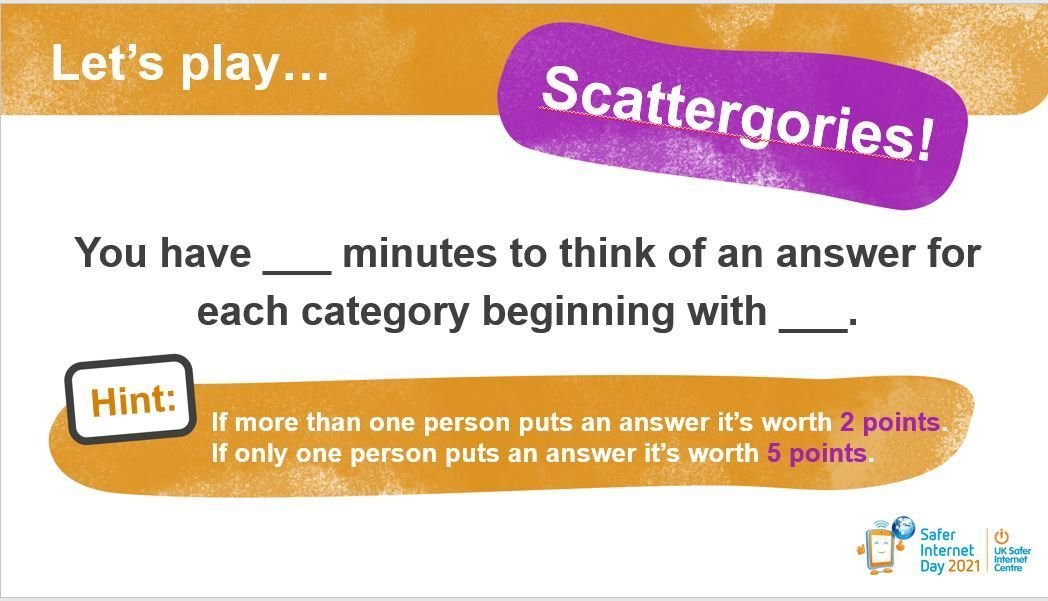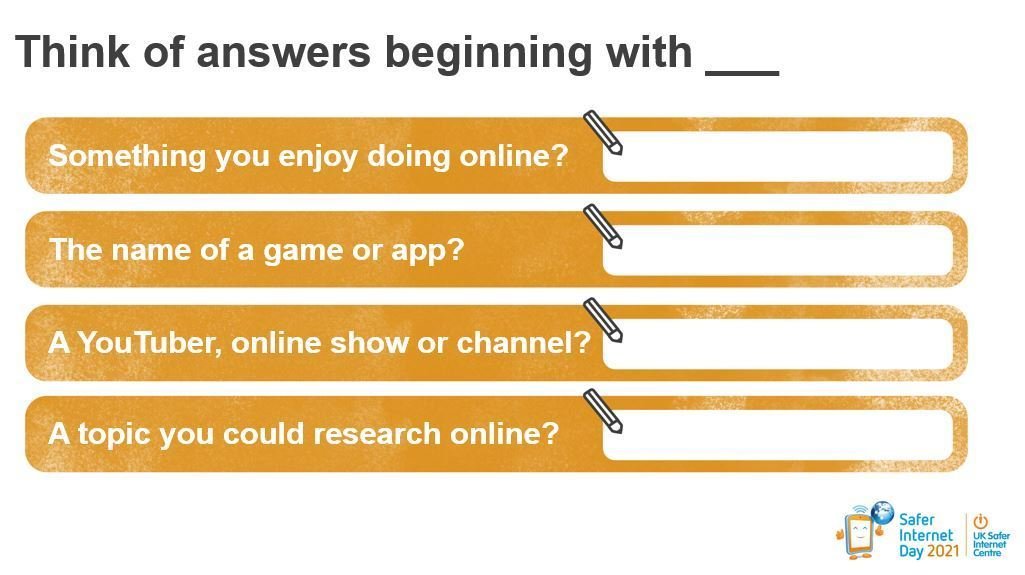 Activity 2:
The following presentation helps you to consider how online content including YouTube videos, social media accounts and websites can profit from our engagement with them:
Activity 3:
Find a partner, discuss the following scenarios and select from the responses below. Use them as an opportunity to discuss how you would feel, how you would react and who you could turn to if you feel uncomfortable.