Welcome back to school! Check back soon for more exciting news!
LKS2 trips to Urmston and Manchester!
As part of their theme 'Why is Manchester such a cool place to live?', Years 3 and 4 walked into Urmston to discover for themselves why people choose to live and work there. Through a mixture of traffic surveys, passer-by and shopworker interviews the children realised that many people choose Urmston for its transport links to Manchester, the availibility of cheaper housing then other nearby areas as well as for its friendly vibe!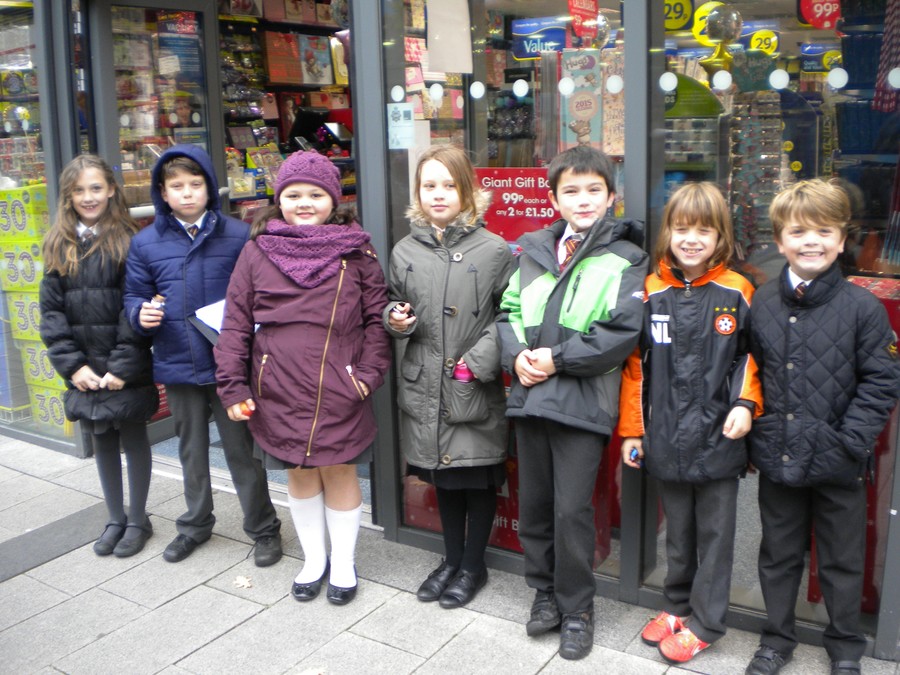 They even managed to spot our Highfield scarecrow!

Later in the term, they then travelled by train into Manchester city centre to visit the Roman remains, the Museum of Science and Industry as well as many buildings across Manchester that would give them so idea why so many people move and live in Manchester. It was a very tiring day but the children enjoyed themselves and learnt alot!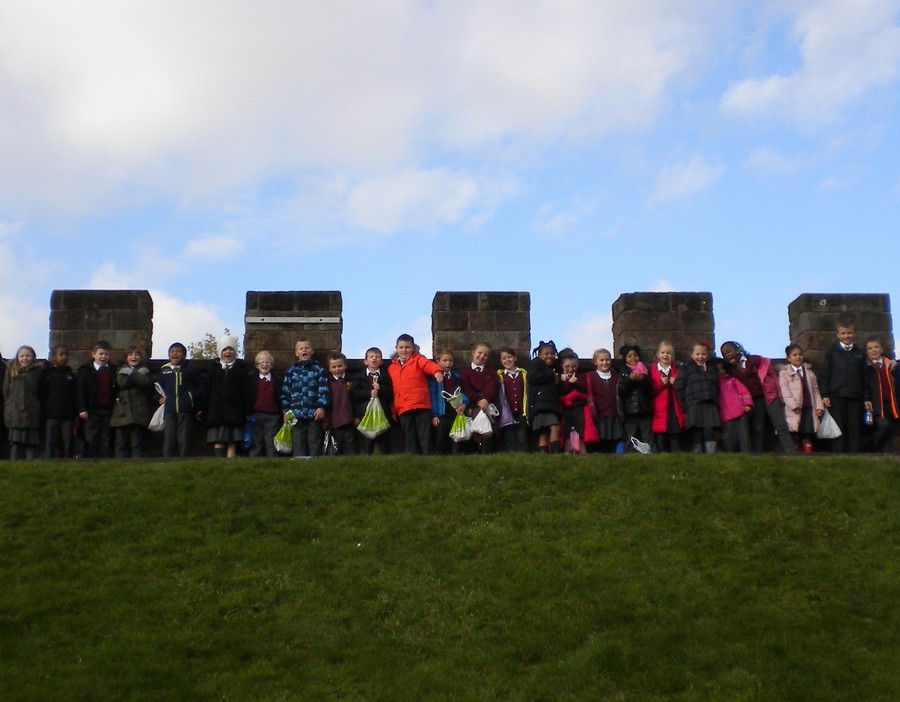 We already have lots of exciting events planned for the rest of 2014 including a book fair, more 60th birthday celebrations and a tribute to the centenary of World War One. Check back soon for more information and photos of the events!