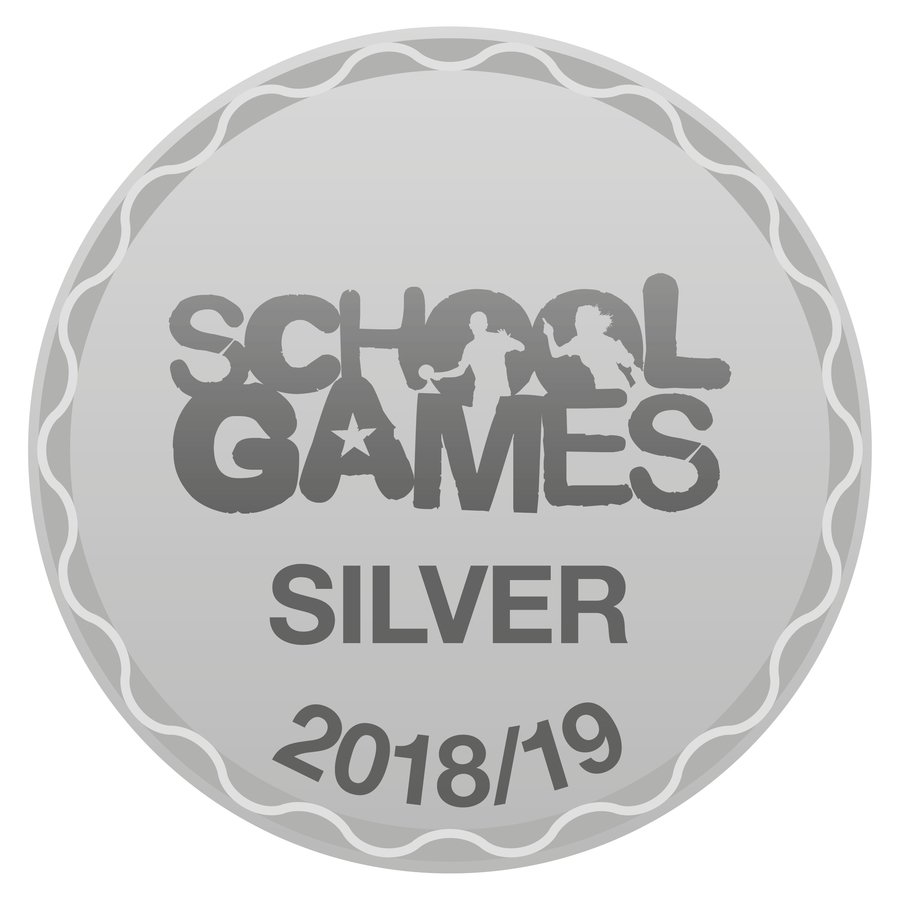 We have been awarded the SILVER School Games award 2018-19
P.E.
(Physical Education)
At Highfield we endeavour to meet the two hours of PE teaching required each week.
In KS1, children master basic movements including running, jumping, throwing and catching as well as developing balance, agility and co-ordination. They participate in team games, developing simple tactics for attacking and defending. They also learn to perform dances using simple movement patterns.
In KS2 children improve their running, jumping, throwing and catching skills. They play competitive games for example basketball, cricket, football, hockey, netball, rounders and tennis, learning to apply the tactics for attacking and defending. They develop flexibility, strength, technique, control and balance through athletics and gymnastics. They perform dances using a range of movement patterns. They also take part in outdoor and adventurous activities such as orienteering which provides individual and team challenges.
Rounders Competition June 2019
A group of Year 5 and 6 children represented Highfield in the North Trafford Rounders Competition. Each child worked tremendously hard making us feel extremely proud. There were 9 teams entered in total and Highfield came 5th.
Well Done to all who took part.
Don't forget to look on the drop down list under the School Sport pencil to find out more!
Tag Rugby Competition LKS2
Classes 6 and 7 enjoyed some 'light' competitive tag rugby action! Well done to class 7 who were the overall winners and to all of those who demonstrated our sporting values.
Sports Relief
Well done to everyone at Highfield for raising over £250 for Sports Relief and a huge High 5 to you all for running a mile!
Look below!