Highfield's Recovery Curriculum for full opening in September can be found under the 'More' tab > click on 'Curriculum'.
Highfield's Risk Assessment for full opening in September can be found HERE
______________________________________________________________________________________________________________________
What parents and carers need to know about early years providers, schools and colleges in the autumn term 2020
Statement from UK Chief Medical Officers
Please click HERE for the Government information for parents and carers.
DfE - Parents are encouraged to visit

gov.uk/backtoschool

for information and practical guidance to help them plan for their children's return to school.
There is also a leaflet for parents HERE
Translation of guidance for parents and carers on early years providers, schools and colleges in the autumn term
The DfE have translated the guidance for parents and carers with children in nursery, school, or college in the autumn term.
The guidance is now available in the following languages:
Department for Education coronavirus (COVID-19) helpline
The Department for Education coronavirus (COVID-19) helpline is available to answer questions about COVID-19 relating to education and children's social care. Staff, parents and young people can contact this helpline by calling:
Phone: 0800 046 8687

Opening hours: Monday to Friday from 8am to 6pm.

On Monday 31 August (Bank Holiday) will operate from 10am to 4pm.

Actions you can take TO SUPPORT SCHOOL

Do not send your child to nursery or school if:

Arrange a test if you or your child develops symptoms. Inform school of the results.

If the test is positive, follow guidance for households with possible or confirmed coronavirus (COVID-19) infection, and engage with the NHS Test and Trace process.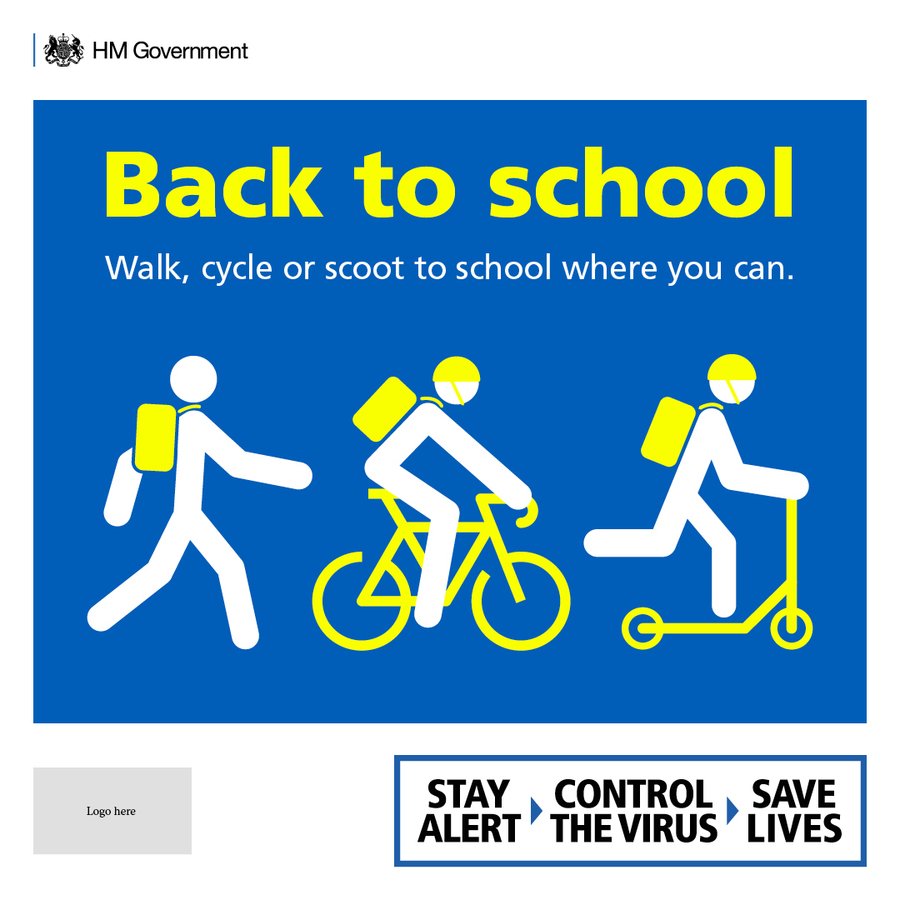 Returning to School
Unprecedented times is what we've been through, mixed feelings since March is certainly true.

The classrooms are ready, the teachers are near- the children returning; we'll alleviate their fear.

From learning at home to staying 2 metres apart - it's time for a 'new normal' let's all make a start.

The time has arrived to begin a new school term, with children in classes, ready to learn.

Will it feel different? Yes, it just might. But safety is a priority, no need for a fright.

Different break times and lunches, start and finish times too. But everything is in place for the safety of you.

With uniforms ready and bags by the door, returning to school won't be a chore.

As teachers, we have thought this all through, at the centre of everything is always you!

Children at different stages of school, whether you're young at the very start - or moving to secondary, you're all in our hearts.

Be brave, you can do this, it's almost time for the school bell. Be happy and safe and keep yourselves well!
by Mrs Lewis
-------------------------------------------------------------------------------------------------------------------------------------------------------------------------------------------------------------
Our end of 2019-20 poem...
Welcome to Highfield Primary School
Parents / Carers of children starting Nursery & Reception in September 2020 please visit New Starters pages under our Classes 2020 heading.