Anti Bullying Ambassadors!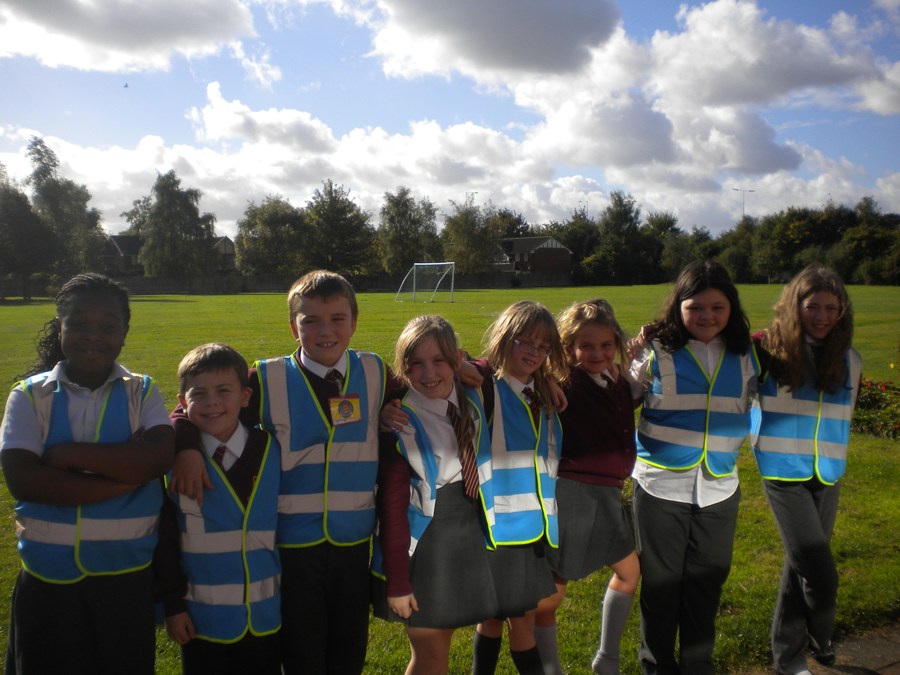 In October, the Anti-Bullying Ambassadors held a competition to re-design the friendship bench.
There were three winning designs!
We brought the bench inside school to dry out over the winter and since then the Anti-Bullying Ambassadors have been busy sanding it down and painting it in bright colours.
It has now had a layer of varnish applied and is back out on the playground ready to be used again!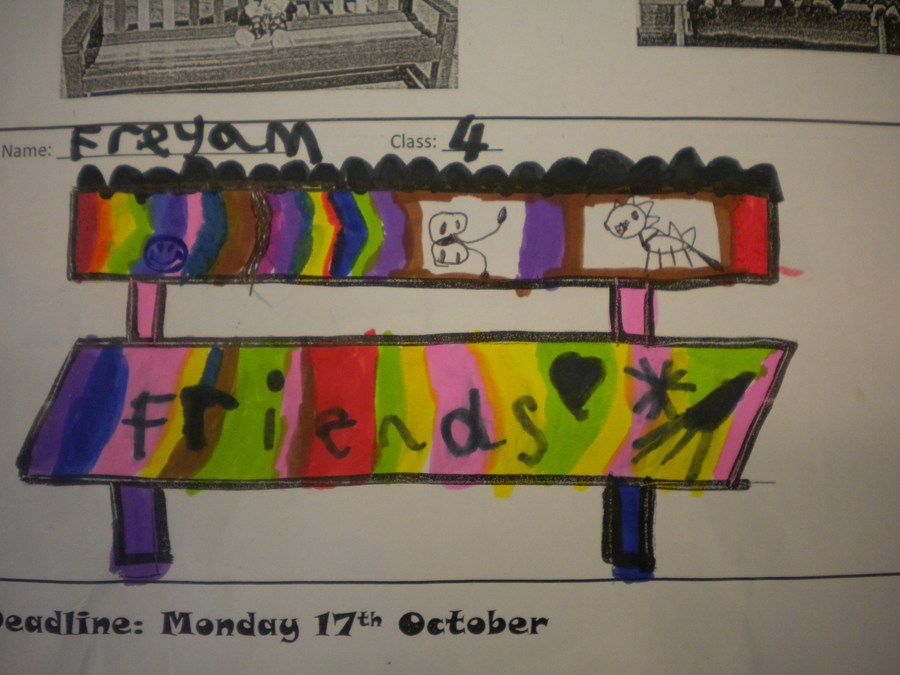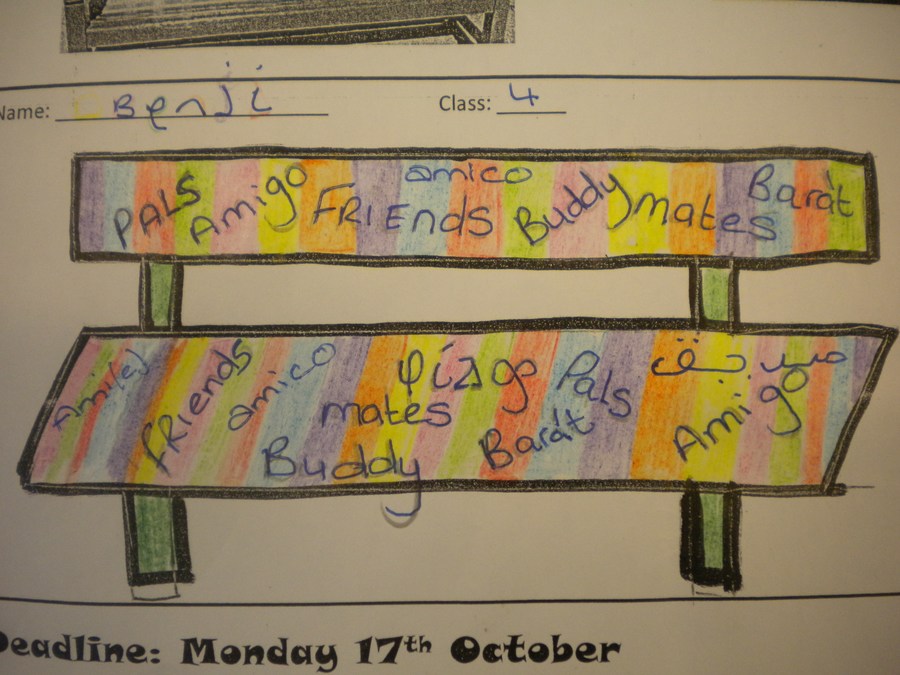 In November, new members of Highfield's Anti-Bullying Ambassador team attended training by the Diana Award.
They had a fantastic day, meeting lots of children from other primary and secondary schools whose schools have also prioritised anti-bullying. They learnt lots of strategies to support children at Highfield as well as developing a greater understanding of what bullying is.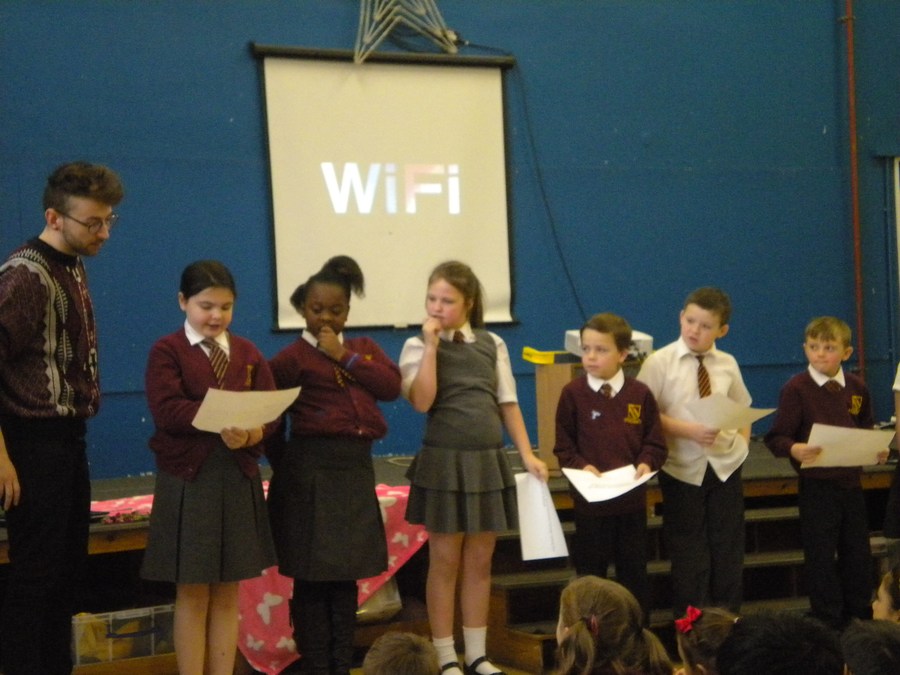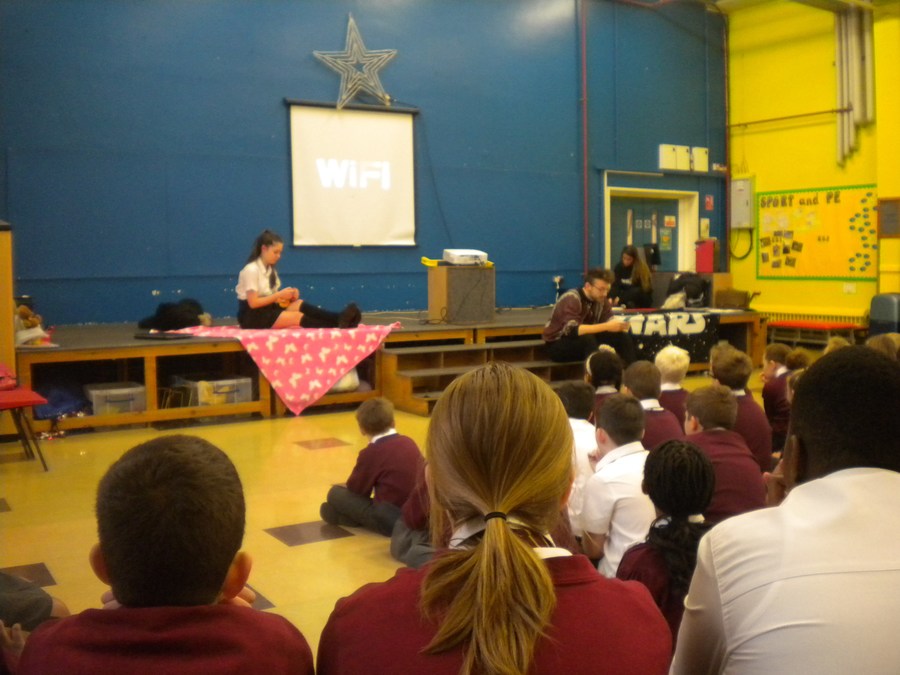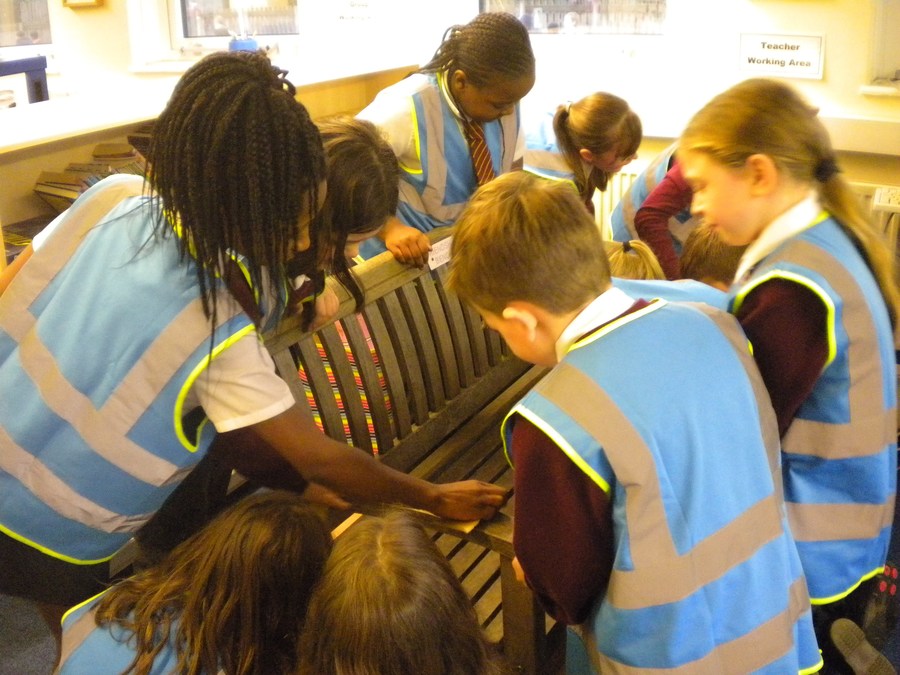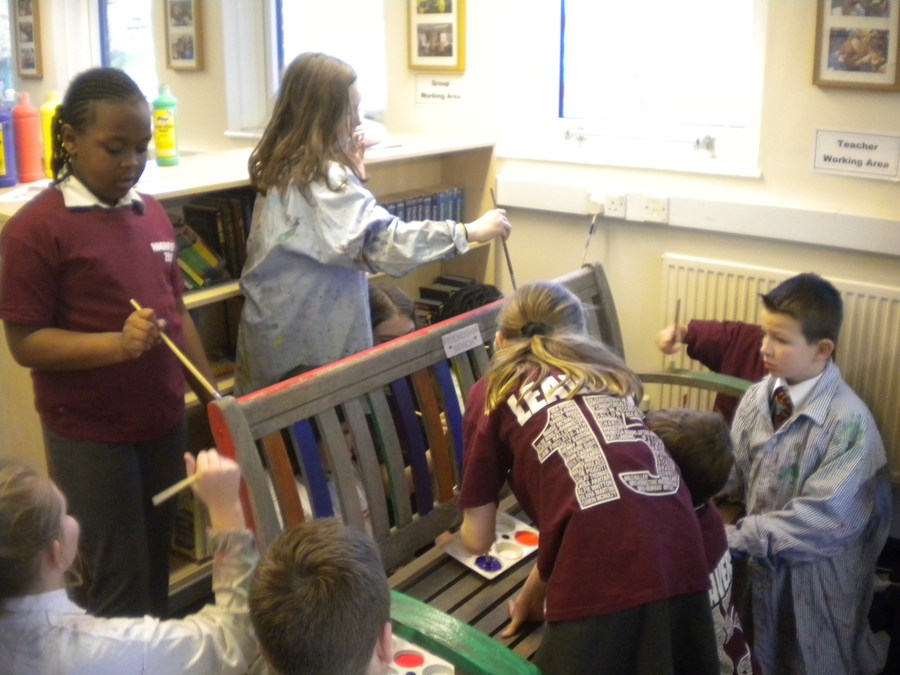 Anti-Bullying Ambassador training at Old Trafford, November 2016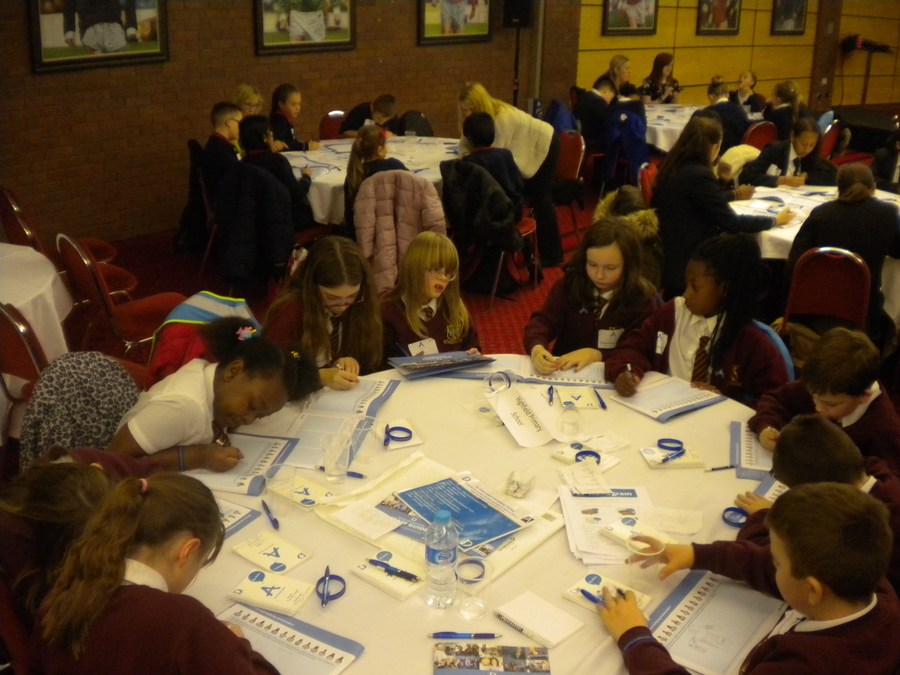 Footlights Theatre Performance
In November, as part of National Anti-Bullying Week and our school celebration of Friendship, KS2 classes were lucky enough to watch a performance by Footlights. It was called 'The Story of Wi & Fi' and explored how two young teenagers could very easily get into trouble online.
The simple messages were:
Don't give away personal information on social media.

Always talk to your parents about what you use and see on social media sites.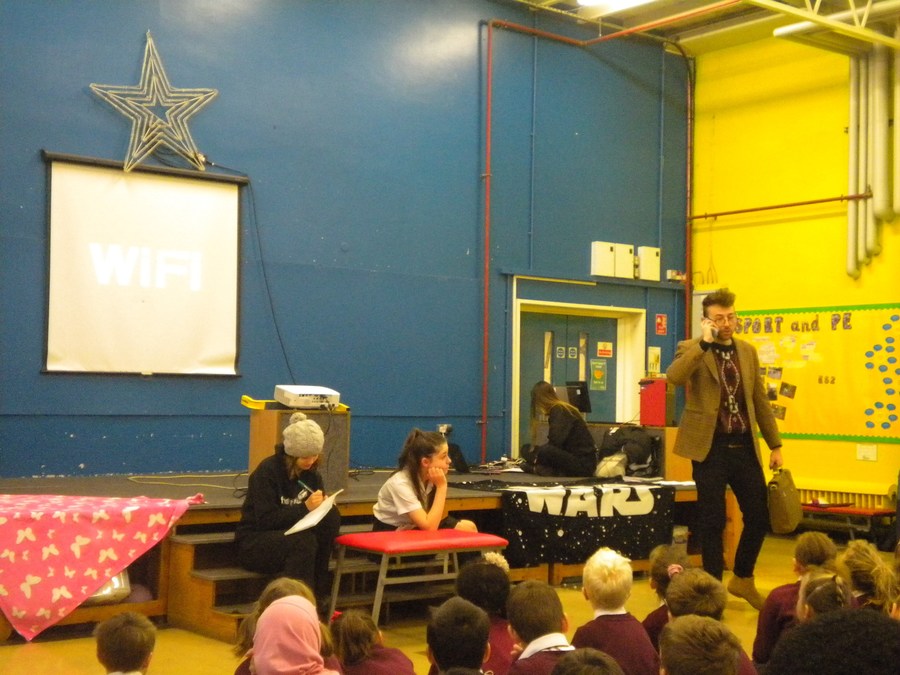 Highfield's
Anti-Bullying Charter
In November, during national Anti-Bullying week, the ambassadors reviewed our Anti-Bullying Charter.
This is an important document and is displayed in every class as well as on the Anti-Bullying Ambassador display in the main school corridor.