Zones of Regulation
What is Zones of Regulation?
The Zones of Regulation creates a systematic approach to teach regulation by categorizing all the different ways we feel and states of alertness we experience into four concrete coloured zones. It is designed to help move children toward more independent regulation while also honoring and respecting each child and their unique self.
Self-regulation can go by many names; some examples include: self-control, self-management and impulse control. It is defined as the best state of alertness of both the body and emotions, for a specific situation.
THE FOUR ZONES:
The
Red Zone
is used to describe extremely heightened states of alertness and intense emotions. A person may be elated or experiencing anger, rage, devastation, or terror when in the Red Zone.
The
Yellow Zone
is also used to describe a heightened state of alertness and elevated emotions, however one has more control when they are in the Yellow Zone. A person may be experiencing stress, frustration, anxiety, excitement, silliness, the wiggles, or nervousness when in the Yellow Zone.
The
Green Zone
is used to describe a calm state of alertness. A person may be described as happy, focused, content, or ready to learn when in the Green Zone. This is the zone where optimal learning occurs.
The
Blue Zone
is used to describe low states of alertness and down feelings such as when one feels sad, tired, sick, or bored

.
Zones of Regulation aims to:
help children understand that ALL feelings are good to have.

help children recognise when they are in the different Zones (feeling a certain emotion) and how to change or stay in the Zone they are in.

gain an increased vocabulary of emotional terms so that children can explain how they are feeling.

gain insight into events that might make children move into the different Zones eg. a disagreement with a friend, a certain subject being

taught or a fire drill.

help children understand that emotions, sensory experiences, physiological needs (eg. hunger/lack of sleep) and environments can influence which Zone they are in.

develop problem-solving skills.
At Highfield each classroom has a Regulation Station, as well as the 'Zones' posters (as seen below) to support children's understanding of each zone. A 'Regulation Station' is an area with a range of activities that children can access to help them self-regulate. Some examples may include fidgets, poppets, play dough, colouring and/or books. All children have been introduced to the 'Zones' and they are learning how to self-regulate and understand their own feelings/emotions.
If you have any questions about the Zones of Regulation please email Mrs Lewis at sen@highfield-primary.trafford.sch.uk or speak to your child's class teacher.
If you decide to create a 'Regulation Station' at home please email your pictures to the SEN email above, we would love to share them!
An example of a class Regulation Station: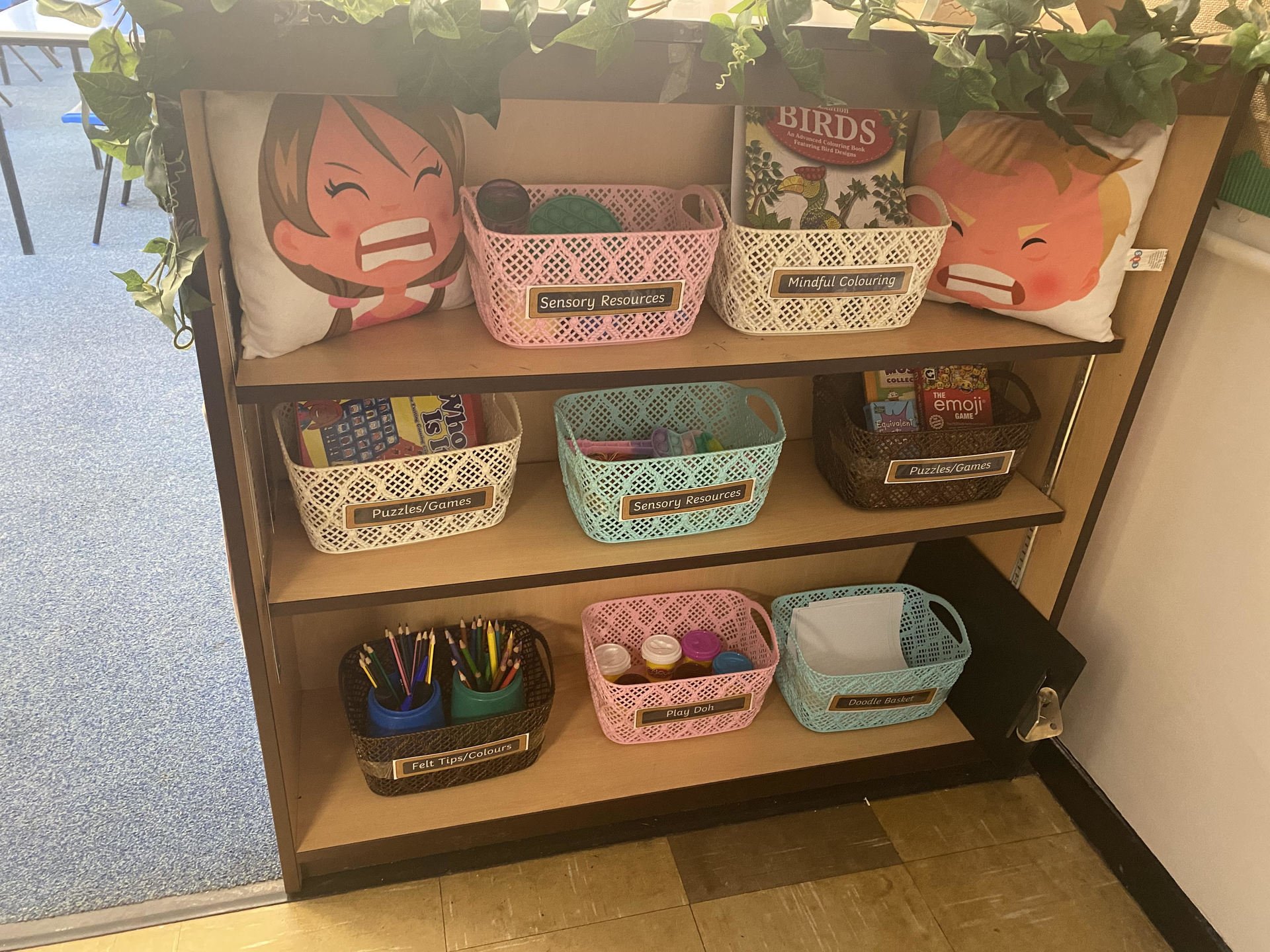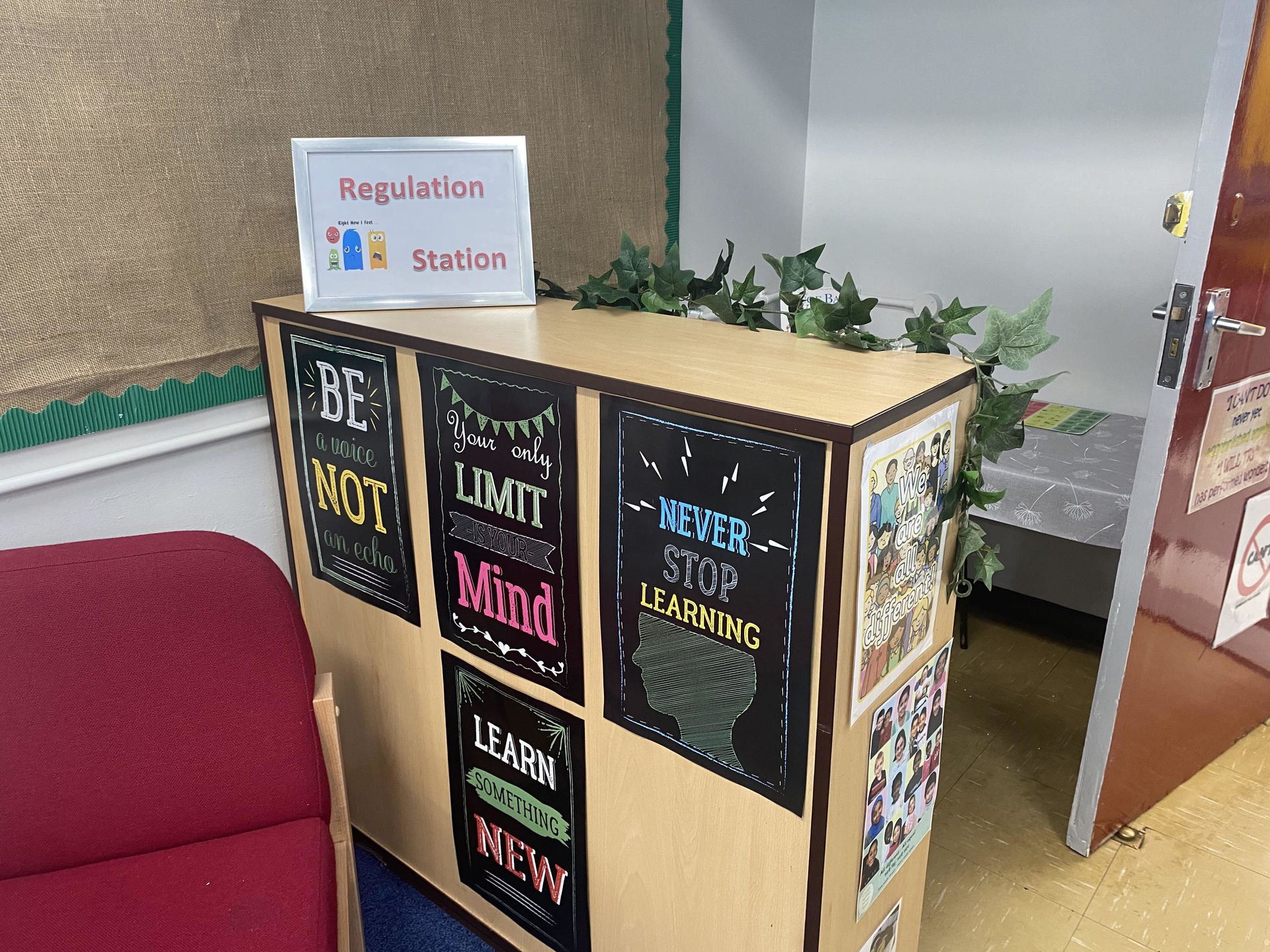 Some children/families have set up Regulation Stations at home - here are some pictures.
They are fantastic!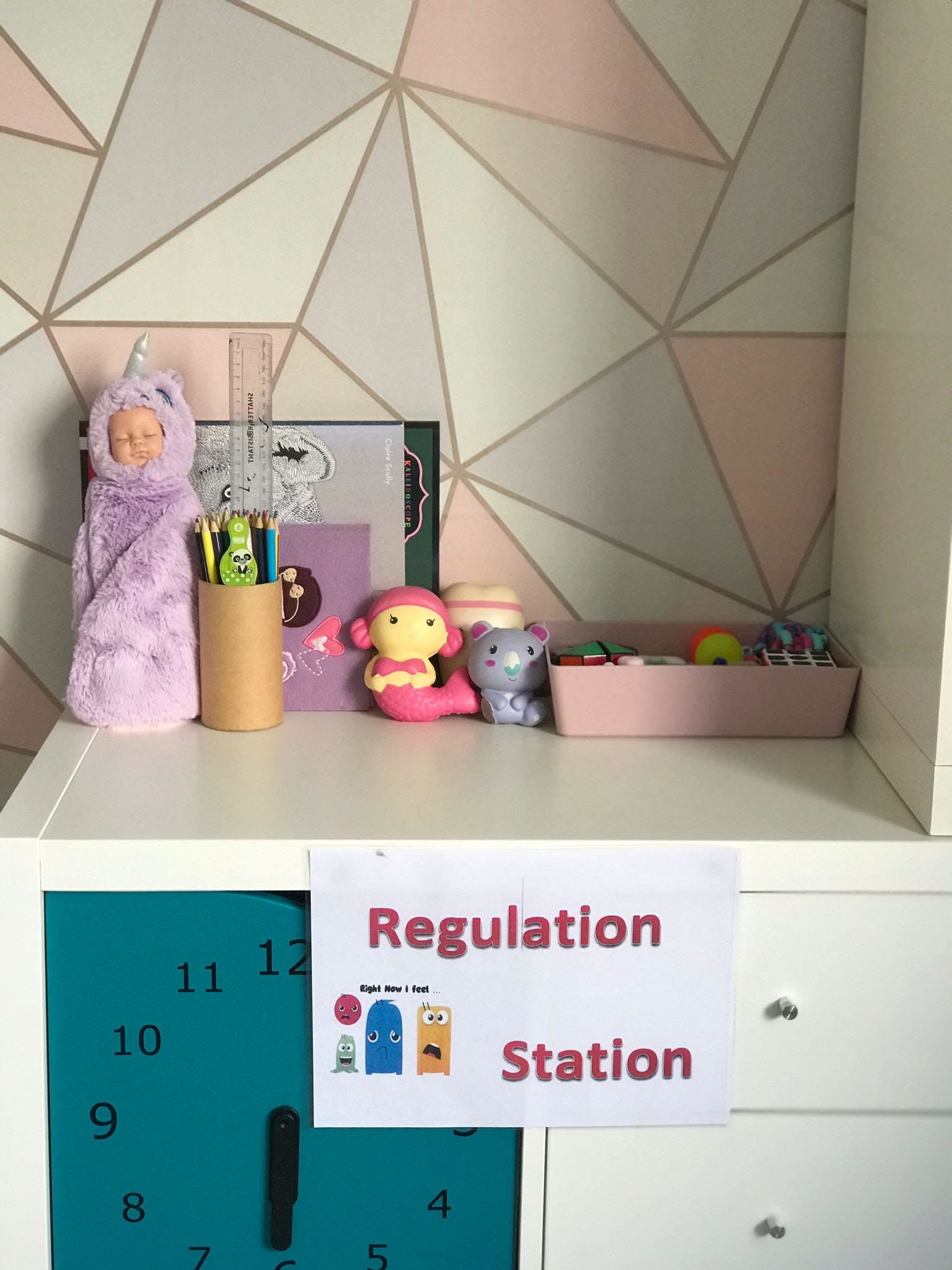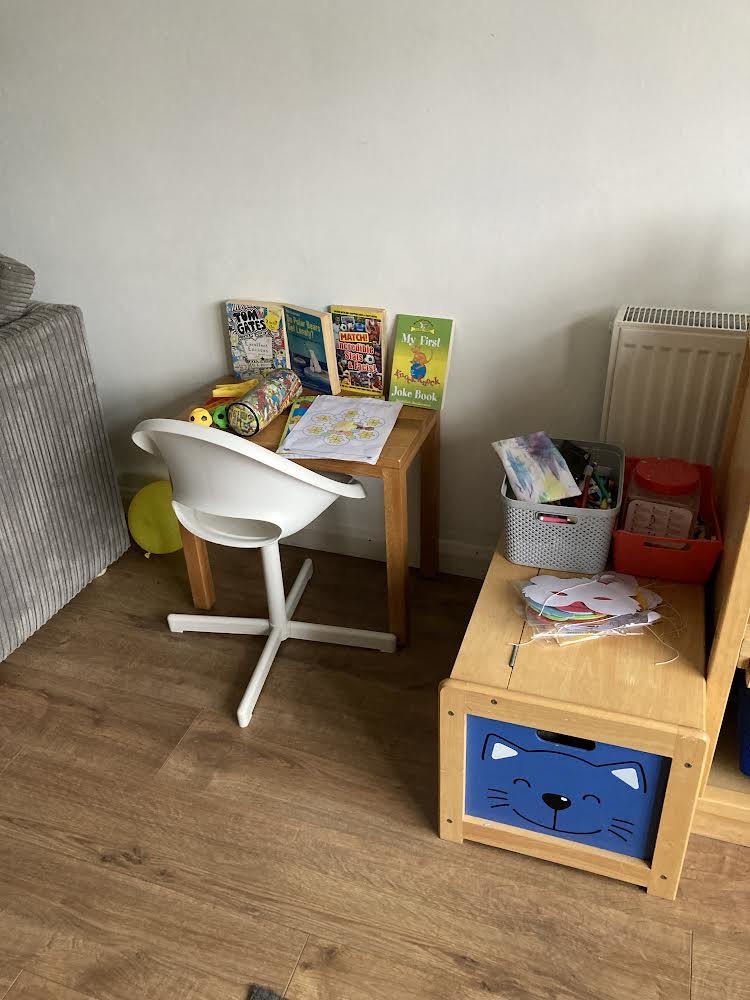 Zones of Regulation posters: