Maths at Highfield
Why is maths so important?
At Highfield, we understand how mathematical knowledge and understanding is essential to everyday life and therefore considerable importance is attached to our children achieving and understanding mathematical processes, concepts and skills.
It is essential to everyday life, critical to science, technology and engineering, and necessary for financial literacy and most forms of employment. A high-quality mathematics education therefore provides a foundation for understanding the world, the ability to reason mathematically, an appreciation of the beauty and power of mathematics, and a sense of enjoyment and curiosity about the subject.
An enthusiastic attitude to numeracy is promoted by providing a high quality mathematical education, which is presented in an interesting and enjoyable way using a variety of teaching methods. This encourages the children to actively and confidently participate in the learning process and enables them to develop a sound knowledge and understanding of: number, measurement, geometry and statistics. There is a strong emphasis on the development of mental arithmetic, and giving opportunities for the pupils to use and apply their skills and knowledge to the world around them. All pupils are encouraged to consider why Mathematics is important and how it is used in every day life. In addition, mathematical skills and reasoning are embedded into Basic Skills each morning, to compliment the learning and challenge taking place in lessons.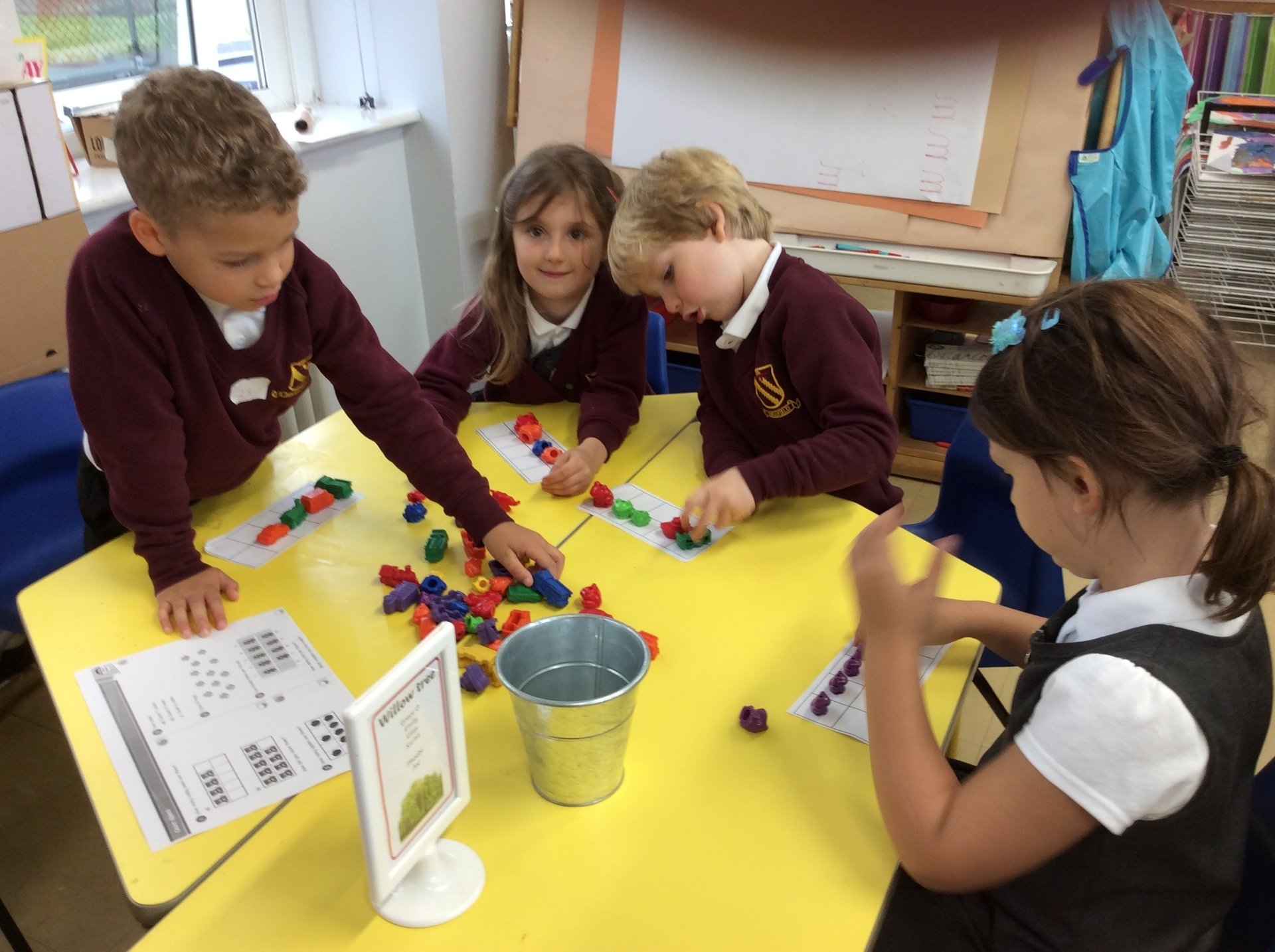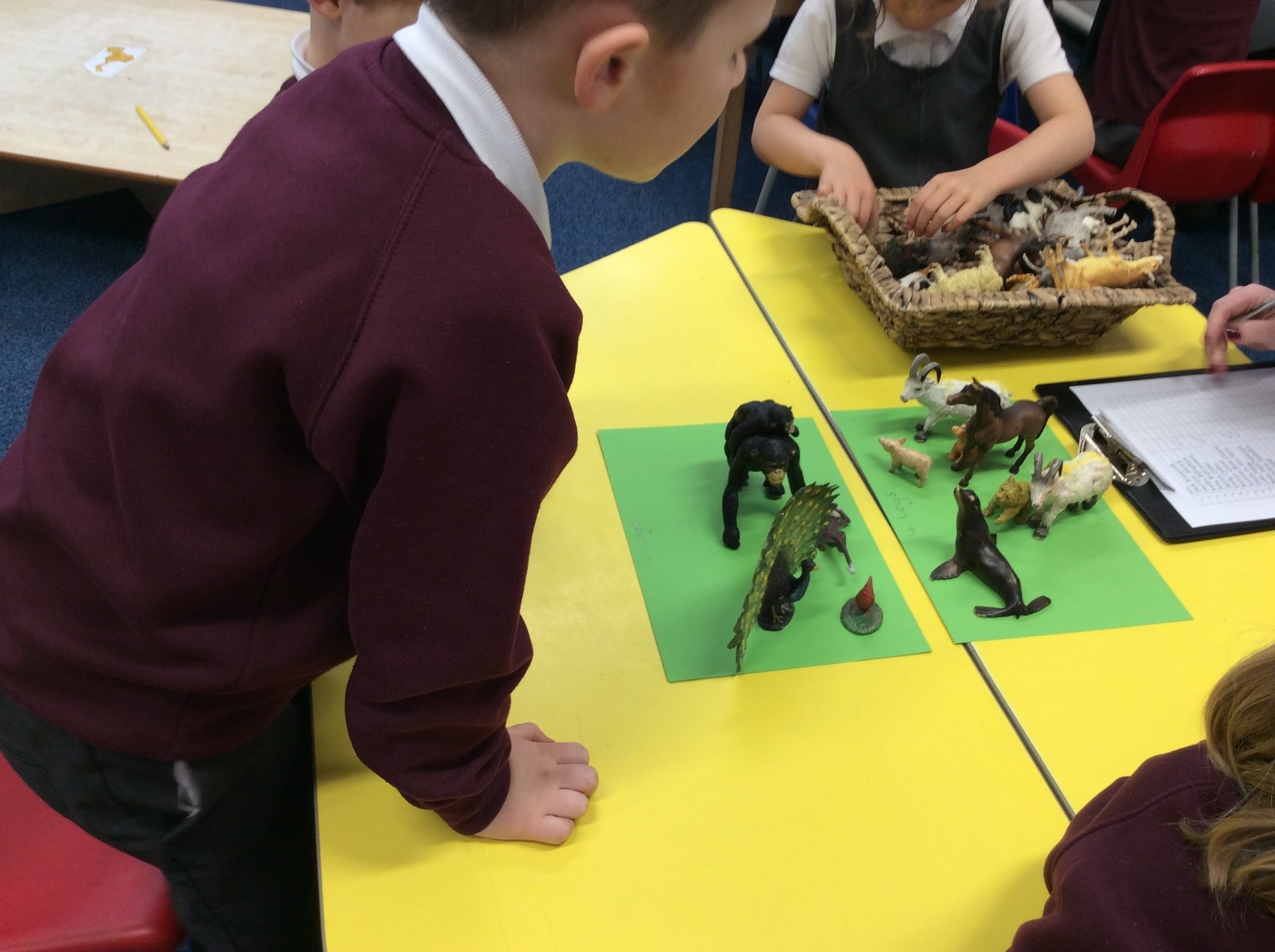 When is maths taught at Highfield?
Maths lessons, which are usually 60 minutes long, take place every day for every year group in the morning. Our teaching follows the 2014 National Curriculum, however we are currently delivering the Recovery Curriculum, which aims to close any gaps there may be as a result of the 2020 lock down. Teachers are also confident to identify links to maths when planning for the Learning Challenge Curriculum. We predominantly follow the White Rose Maths scheme which enables to deliver great coverage of the 3 main areas of maths: fluency, reasoning and problem-solving. You can find out more about these in the intent section below.
Intent of the maths curriculum taught at Highfield
The National Curriculum for mathematics intends to ensure that all pupils:
Become fluent in the fundamentals of mathematics, including the varied and regular practice of increasingly complex problems over time.
Reason mathematically by following a line of enquiry, understanding relationships and generalisations, and developing an argument, justification or proof using mathematical language.
Can solve problems by applying their mathematics to a variety of problems with increasing sophistication, including breaking down problems into a series of simpler steps and persevering in seeking solutions.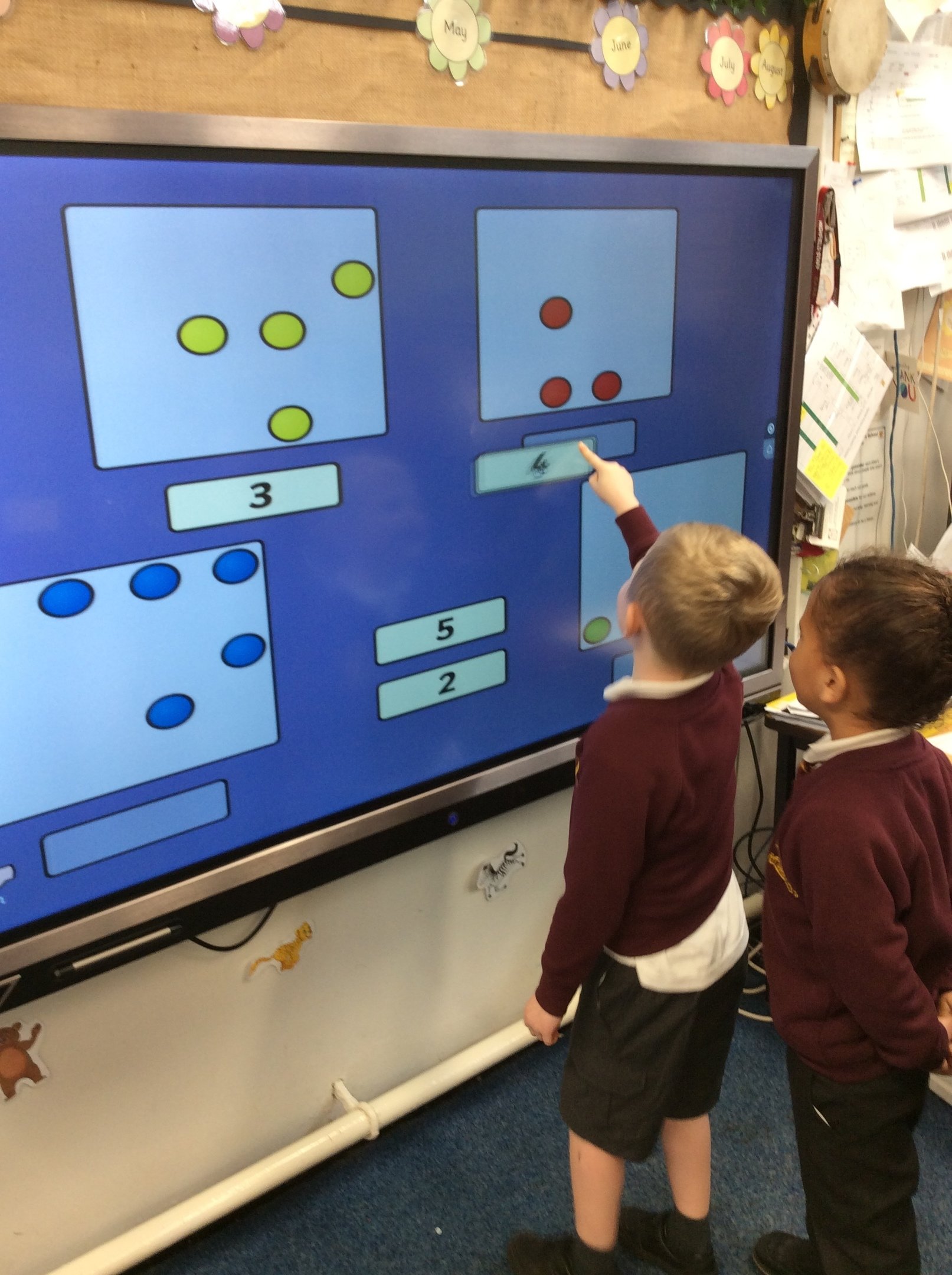 How challenge has changed with the 2014 National Curriculum
The expectation is that the majority of pupils will move through the programmes of study at broadly the same pace. However, decisions about when to progress will always be based on the security of pupils' understanding and their readiness to progress to the next stage. Pupils who grasp concepts rapidly will be challenged through being offered rich and sophisticated problems before any acceleration through new content. As previously mentioned, we use the White Rose Maths scheme. Should you wish to see what is covered throughout the year, please click on the following link to take a look!
At Highfield we actively aim to vary our approaches to the teaching and learning of mathematics to engage the children, to make the learning relevant and keep them excited about the subject.
Coverage by Year Group
The links below provide an overview of teaching for each year group. Please note that in mixed year group classes children will be taught the appropriate objectives for their particular year group.
Working together with Parents and Carers
Highfield prides itself on the wonderful relationship we have with parents and carers. Working in partnership, we aim to provide challenging and memorable learning experiences. We are often asked by parents or carers if there are ways to support their child/ren at home. By reading the information below and using the links, you will hopefully find lots of helpful resources for support at home.
White Rose Parental Workbooks
The White Rose have produced free workbooks for parents and they cover all of the units of work for the academic year. The resources are organised by year group. All you have to do is following the link below, select the workbook that you require and then that can be downloaded and printed at home.
https://whiterosemaths.com/parent-workbooks/
Subject knowledge support for parents and carers
We hope that you are enjoying the maths work set by your child's teacher/s. Some of the work may be new to you or you may wish to refresh your knowledge. The NCETM website has created a help page full of videos and games for parents/carers to look at which you might find useful. You can access it here.
Practical maths activities to complete at home
You can access practical activities and challenges on the following White Rose Maths page for Years 1 - 6.
They are fantastic for encouraging outdoor learning too!
Times Tables Rockstars!
All year groups from Year 1 are using times tables rockstars to practice times tables appropriate to their year group. Teachers can set tasks and all children have time within class to play.
All pupils should have their username and login stuck in the front of their reading record book.
Click on the link below for ways to help your child with Maths.