Art and DT
Introduction
At Highfield we feel that art and DT are hugely important subjects that all children should access on a regular basis. They allow all children the opportunity to express their individuality and creativity, and are invaluable in promoting self-confidence and allowing children to express themselves in alternative ways and through alternative methods. Art helps to develop skills which can be applied across the curriculum such as imagination, creativity, observation and critical awareness. Design Technology prepares pupils to participate in a world of rapidly changing technologies and technological developments.
Intent
In Art our aim is:
To provide children with the skills, concepts and knowledge necessary for them to express their responses to ideas, feelings and experiences in a visual and tactile form.

To encourage the development of imagination, original thought and personal expression.

To encourage the understanding of visual elements such as line, tone, colour, shape, form, space and texture.

To develop children's capacity to engage with, enjoy and critically appreciate a range of outcomes made by themselves, their peers and adult artists.

To promote a positive attitude towards other cultures and the skills shown.

To develop children's understanding of colour, form, texture, pattern and their ability to use materials and processes to communicate ideas, feelings and meaning.

To enhance children's ability to value the work of and contributions made by artists, craft workers and designers and respond critically and imaginatively to ideas, images and objects.
In DT our aim is:
For children to be autonomous and creative problem solvers both as individuals and as members of a team.

To combine practical skills with an understanding of aesthetics, social and environmental issues, function and industrial practices.

To reflect on and evaluate their own and other's designs and products.

For all children to become discriminating and informed users of products and to become innovators.

To enable children to talk about how things work and to draw and model their ideas.

To encourage children to select appropriate tools and techniques for making a product, whilst following safe procedures
Implementation
At Highfield we try to encourage as many cross curricular links as possible within foundation subjects to enable the children to apply knowledge while embedding key skills. As such we have created units of work for both art and DT that follow our 'Theme' lessons. Both subjects are taught as discrete lessons within this overarching thematic approach. A two-year rolling program has been devised to allow for an even coverage of art and DT lessons across the phase. Within EYFS, activities are designed according to the Early Years Outcomes. Art and DT in both Key Stages are delivered in line with the 2014 National Curriculum with specific skills being developed through different themes of learning throughout the year. Please click on the links below to view this two-year rolling program, and to see how we ensure a broad and balanced coverage of the subjects across the two years.
Art and DT two-year rolling program EYFS, KS1 and KS2
Art units coverage KS1 and KS2
In art children are taught that art is a process not just a final product, and so lots of emphasis is put on how important the lessons leading up to the creation of the final piece are. Skills are taught in discrete lessons, and children are given the time and opportunity to practise and develop these skills in their sketch books. They understand that experimentation and mistakes are an important part of the artistic process, as is evaluating their own and other's work. Children also learn about important artists from all cultures and how these can influence their own work. When their final pieces are produced children are rightly very proud of their achievements, and love seeing them displayed around school.
In DT children are taught about the 3 key strands of designing, making and evaluating. When designing they use existing products and designs for inspiration and spend time learning about the designers who created them. In KS1 they work to pre-defined design criteria, but by KS2 they are creating their own product specifications to work to. Specific skills that they need to make their products are taught in discrete lessons, and time is given to practise and develop these. At the end of the process children understand the importance of evaluating their own and other's products against the original design specifications, and reflect on any adaptions they might make to improve their product.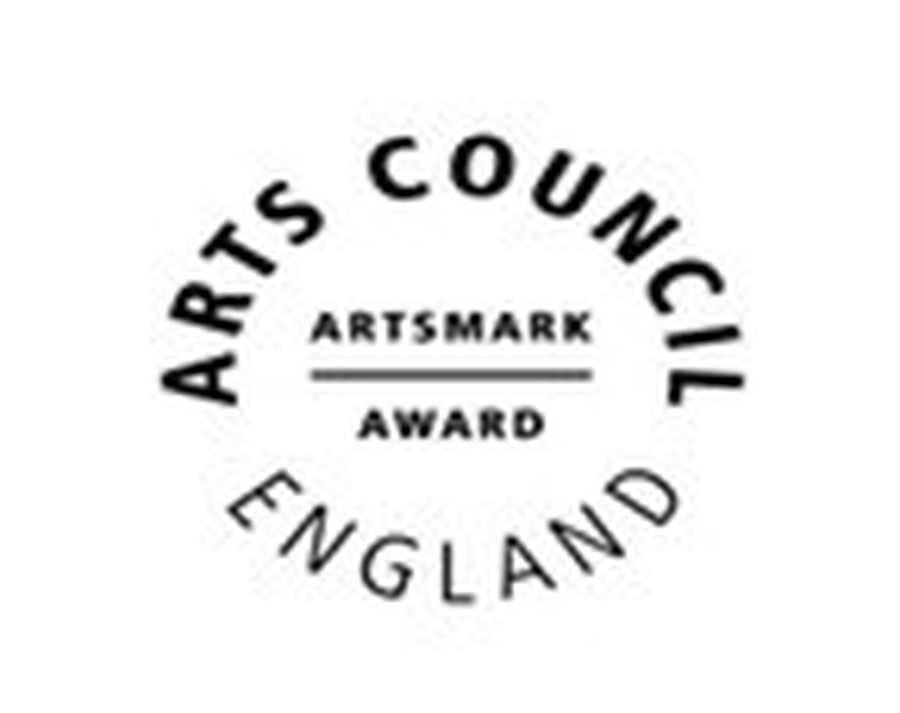 We have just started our journey towards achieving the Artsmark award. This is an award from the Arts Council in England. It is the only creative quality standard for schools and education settings accredited by Arts Council England.
We have begun the 2 year process of collecting evidence to support our application, which will determine the level awarded.
This is a hugely exciting opportunity to have recognition for the range and quality of Arts provision, events and enrichment at Highfield which include all areas of the arts: art, design, drama, literature, poetry, music and movement.
For more information check out the Artsmark website