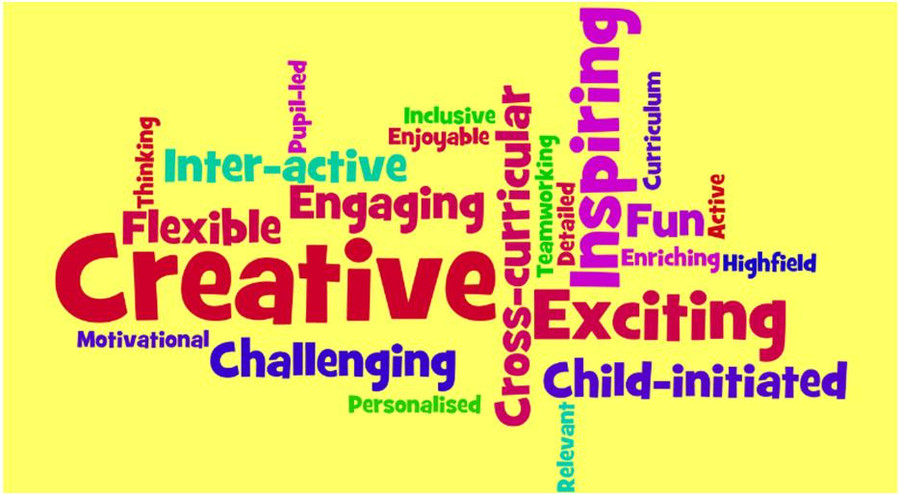 Our Creative Curriculum is a carefully planned, highly practical, thematic approach to teaching and learning designed to support children's natural curiosity and stimulate their creativity. It encompasses the following four main subjects: History, Geography, Art & Design, and Design Technology. It offers children the opportunity to work in depth, giving them the time they need to reflect, consolidate, transfer and apply their learning. We feel that putting learning into a context makes it a more meaningful experience.
Using the 'Learning Challenge Curriculum' as a guide, we plan our themes around a central learning challenge which is expressed as a question. This is the starting point for our theme and we then use the children's pre-knowledge, their interests, the National Curriculum and our school's context to plan out the rest of the learning. Opportunities to extend our children's reading, writing and mathematical skills are planned regularly.
We feel that our Creative Curriculum equips our children with important skills for life such as co-operation, communication, organisation, presentation, team work, problem solving and investigation – all of which are at the heart of our Creative Curriculum themes. Through developing a sense of community and belonging, contributing to our community and others through direct interaction, making links both with local organisations and globally with other cultures , we help to develop our children into responsible, future citizens.
Please use the links below to access the Creative Curriculum themes for each year group, detailing the areas of History, Geography, Art & Design and Design technology being taught.