PSHE
(Personal, Social, Health & Economic Education)
PSHE education forms a central role in the spiritual, moral, social and cultural development of our pupils. We make regular time within the curriculum to teach discrete PSHE lessons as well as holding informal sessions such as circle time when the need arises and holding special themed weeks or days such as Friendship Week, Internet Safety Day, Black History Month and Diversity Week.
Our PSHE programme of study has been created with the needs of our pupils in mind and as a result of staff and parent consultation. We have followed the guidance of the DfE and the PSHE Association to plan a spiral curriculum covering three main themes: Health and Wellbeing, Relationships and Living in the Wider World.
* * *
PSHE on display around school including our CARE motto.

Our school motto is
Consideration Aspiration Responsibility Enjoyment
Each classroom has a CARE motto display which children and staff contribute to throughout the week. These are then saved in a class book for children to easily refer to.
Diversity week 2018
All classes celebrated 'Diversity week' in 2018. Throughout the week the children took part in lots of interesting activities and they were visited by some wonderful volunteers. Each day consisted of a different theme.
Monday - Religion - Reverend Karen Marshall told a story about respecting others in assembly and a parent visited KS1 to talk about Sikhism.
Tuesday - Different Families, Same Love
Wednesday - Racism and Culture
Thursday - Disability
Friday - Gender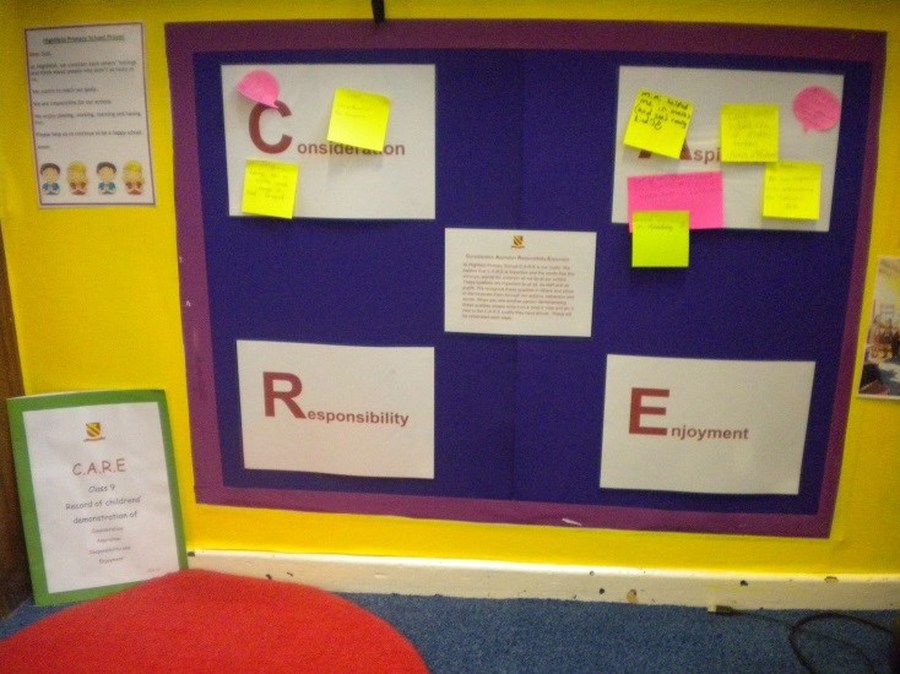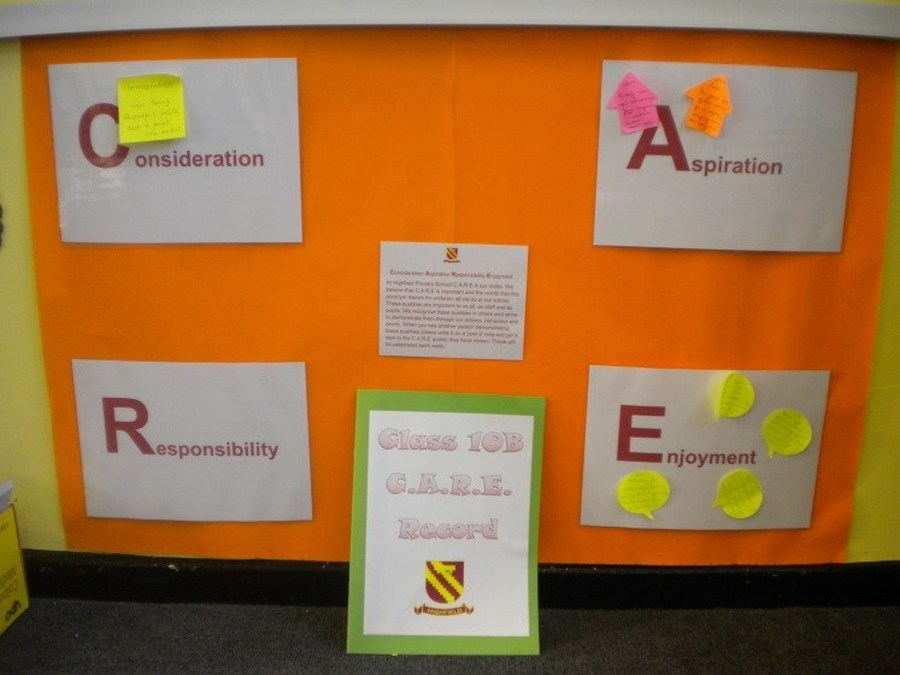 In Summer 2018, all the children had assembly from GIST about how to stay safe on the roads, especially around large trucks.
GIST worked with every class to highlight the dangers of crossing roads when trucks are near because they will take longer to brake and they cannot always see children depending on where they are stood. Then the children got to sit inside a truck to experience the limited visibility for themselves.