PSHE
(Personal, Social, Health & Economic Education)
PSHE education forms a central role in the spiritual, moral, social and cultural development of our pupils. We make regular time within the curriculum to teach discrete PSHE lessons as well as holding informal sessions such as circle time when the need arises and holding special themed weeks or days such as Friendship Week, Internet Safety Day, Black History Month and Diversity Week.
The teaching of PSHE at Highfield is guided by a SCARF, a whole school approach.
Intent
At Highfield, it is our intent that all children will be 'lifelong learners' with the confidence and ability to develop their skills and understanding when having new experiences, meeting new challenges and finding themselves in unfamiliar situations.
Implementation
At Highfield we believe that PSHE is an essential part of children's education and wellbeing so children can achieve their best, academically and socially. We use Coram Life Education's SCARF programme of study which is mapped to the PSHE Association. SCARF stands for Safety, Caring, Achievement, Resilience and Friendship.
During SCARF lessons, children meet Harold the Giraffe puppet ('Healthy Harold') and friends. Throughout the year each class will cover the following themes;
Me and my relationships (Includes feelings/emotions/conflict resolution/friendships)
Valuing differences (Includes a British Values focus)
Keeping myself safe (Suggest actions for dealing with unsafe situations including who they could ask for help and how to stay safe online)
Rights and responsibilities (Includes money/living in the wider world/environment)
Being my best (Includes keeping healthy/Growth Mindset/goal setting/achievement)
Growing and changing (looks at changes in our bodies and our feelings)
In addition to PSHE lessons, classes 1 to 10 take part in weekly wellbeing sessions each Monday morning. In these sessions the children are taught about the 5 ways to wellbeing and resilience.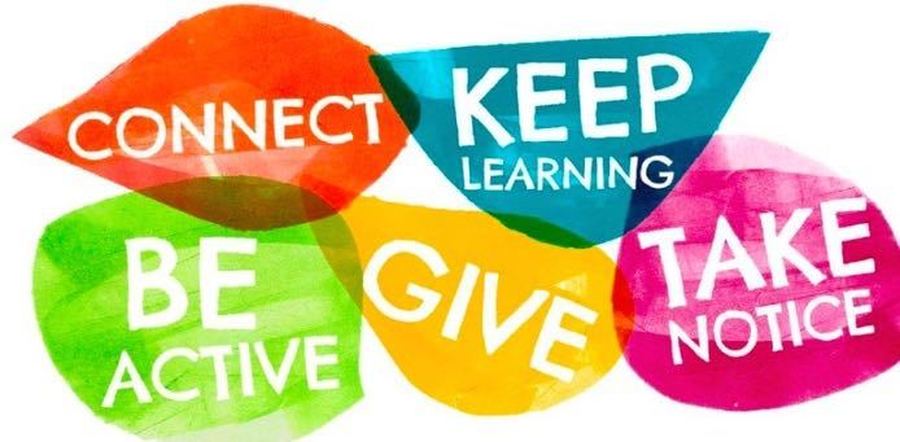 In these sessions, the children are introduced to ways in which they can look after their own wellbeing and how to notice the wellbeing of others.
Impact
Teaching and Learning
PSHE is taught as part of a spiral curriculum and across the wider curriculum where appropriate.
During timetabled PSHE time, an emphasis is placed on active learning through planned discussions, circle-time, investigations, role-play activities, puppets, group-work and problem-solving;
All teachers will endeavour to provide a safe learning environment through the establishment of clear
Ground Rules which are made explicit to the children and reinforced consistently;

External visitors such as Coram Life Education who contribute to the taught curriculum;

Beyond timetabled PSHE lessons, pupils are supported in applying the skills they are learning, in real life situations as they arise: e.g. resolving conflicts; working as part of a group on a project and sharing their thoughts on a school matter to a wider group;

Children are encouraged to take part in a range of practical activities to promote active citizenship, e.g. charity fund-raising; the planning of special events at school; making class rules; school council meetings; and by taking on roles of responsibility for themselves, for others and for the school.
The curriculum offers discreet whole school themed days/weeks on:-
Friendship week

Wellbeing

Internet Safety

Enterprise

Diversity

Road Safety
Teachers will deliver the PSHE curriculum in a way that allows pupils to explore varying viewpoints by ensuring that information is unbiased and impartial. Potentially sensitive questions from pupils within lessons will be answered by teachers in a factual way. Pupils will be able to ask questions anonymously or share worries through the use of a "Worry Box".
Teachers use a range of assessment strategies to track pupils' progress towards our published learning outcomes. This may include self-assessment and peer assessment. Children complete pre and post unit assessments in each unit to demonstrate their development. Class Teachers gather assessments at the end of each term, based on the units covered. These assessments allow for teachers to check understanding and to inform planning.
A range of teaching strategies will be used as appropriate. These will include:
- Circle time
- Role play
- Discussion: Whole class, small group, 1:1
- Visitors, e.g. Fire Brigade, PCSOs etc.
- Stories e.g. exploring behaviour of characters
- Creative and pupil-initiated activities