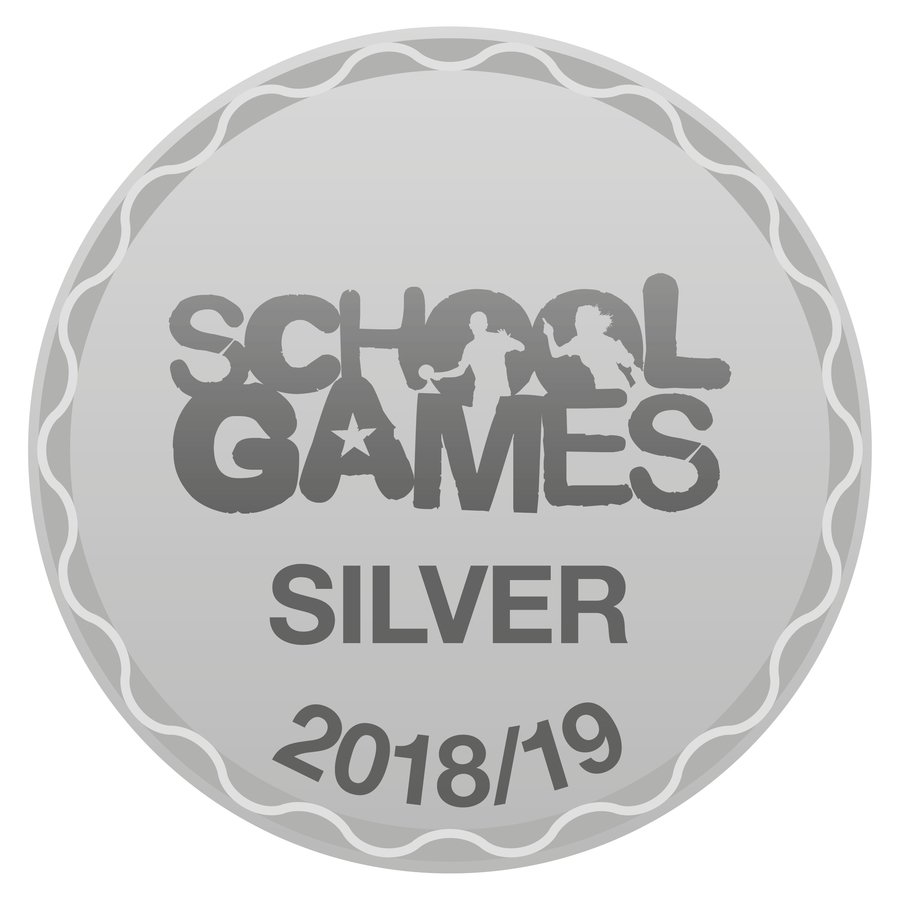 We have been awarded the SILVER School Games award 2018-19
P.E.
(Physical Education)
At Highfield we endeavour to meet the two hours of PE teaching required each week.
In KS1, children master basic movements including running, jumping, throwing and catching as well as developing balance, agility and co-ordination. They participate in team games, developing simple tactics for attacking and defending. They also learn to perform dances using simple movement patterns.
In KS2 children improve their running, jumping, throwing and catching skills. They play competitive games for example basketball, cricket, football, hockey, netball, rounders and tennis, learning to apply the tactics for attacking and defending. They develop flexibility, strength, technique, control and balance through athletics and gymnastics. They perform dances using a range of movement patterns. They also take part in outdoor and adventurous activities such as orienteering which provides individual and team challenges.
The intent of our PE curriculum at Highfield is:
To develop skilful use of the body, the ability to remember, repeat and refine actions and to perform them with increasing control, co-ordination and fluency [acquiring and developing].

To develop an increasing ability to select, link and apply skills, tactics and compositional ideas [selecting and applying].

To improve observation skills and the ability to describe and make simple judgements on their own and others work, and to use their observations and judgements to improve performance [improving and evaluating].

To develop an understanding of the effects of the exercise on the body, and an appreciation of the value of safe exercising [knowledge and understanding of fitness and health].

To develop the ability to work independently, and communicate with and respond positively towards others [working alone and with others].

To promote an understanding of safe practice, and develop a sense of responsibility towards their own and others' safety and well-being [applying safety principles].
Please take a look at our curriculum map, a more detailed overview of what is expected at each stage throughout our school.