Would you like to take part in an exciting initiative the 'Joy of Moving Home School Festival'?
If you take part in the 'Joy of Moving Home School Festival' it is just like taking part in a school's sports day! And we all know how much fun that is.
The 'Joy of Moving Home School Festival' has been created to get families moving and to enjoy games together during lockdown in partnership with Foundation 92 (the charity created by Manchester United's class of 92. Also, if you take part and send photographs or videos into school of you and your family participating, then we may be in for a chance to win £500 worth of sports equipment for school. As well as that, you will also be in with the chance to receive a certificate for your efforts.
Take a look at the booklet below to see how you can plan your very own 'Joy of Moving Home School Festival'.
Remember to send in photographs and get your grown ups to share what you have done using the tag @JoyofMovingUK @EFLTrust #JOMHomeFestival
Click HERE for the document which will explain in more detail what you have to do.
In the current Covid-19 lock down it undoubtedly seems harder to fit exercise and movement into your day. However, staying active is more important than ever at the moment, both for your physical and mental health. Even if when you're stuck at home there are still plenty of ways you can build movement and exercise into your day.
Have a look at these following websites for a wealth of ideas:
https://www.greatersport.co.uk/ways-to-keep-moving
https://www.yourschoolgames.com/sgo/flixton-girls/
https://www.chancetoshine.org/staying-active-during-the-covid-19-outbreak
Keep an eye on the school twitter page (@HPS_Urmston) or Trafford Sports partnership page (@TraffordSSP) for their new weekly challenges set by PE leaders across Trafford. Make sure to film/photo you attempting them and get your grown ups to Tweet them tagging school & Trafford Sports Partnership with the hashtag #TraffordPEChallenge or email them to your class teacher.
BRAND NEW WORKOUTS!!
Check out Action Fam Fitness- Every day (Monday - Friday) a 30 minute workout for children will be posted on the following YouTube channel
https://www.youtube.com/channel/UCXALekN9UBaL3DLpuvFEatg

If you fancy a change from Joe Wicks or even want to challenge yourself to 2 workouts a day then have a look!
Have a look below at a themed weekly timetable of possible activities to keep you active!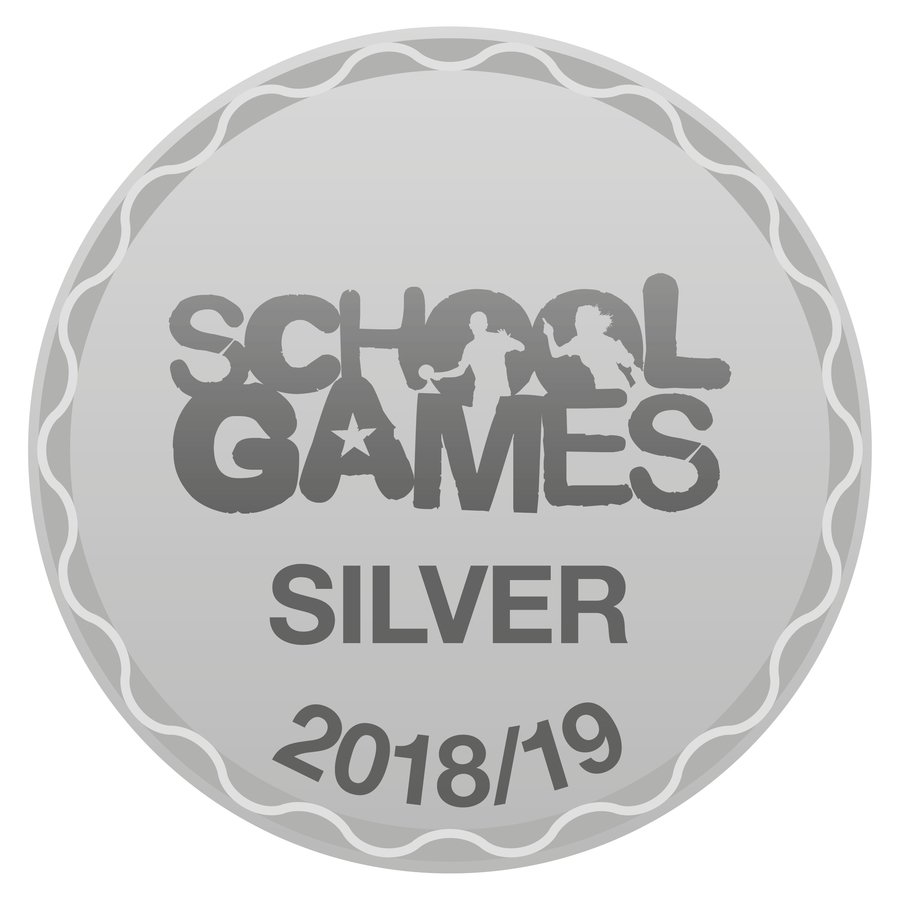 We have been awarded the SILVER School Games award 2018-19
P.E.
(Physical Education)
Trafford PE challenge
This week Mr McRae tried to do a sporting challenge - we would love to see you attempt it or do one of your own. When you're doing it please film it and send it in!
In KS1, children master basic movements including running, jumping, throwing and catching as well as developing balance, agility and co-ordination. They participate in team games, developing simple tactics for attacking and defending. They also learn to perform dances using simple movement patterns.
In KS2 children improve their running, jumping, throwing and catching skills. They play competitive games for example basketball, cricket, football, hockey, netball, rounders and tennis, learning to apply the tactics for attacking and defending. They develop flexibility, strength, technique, control and balance through athletics and gymnastics. They perform dances using a range of movement patterns. They also take part in outdoor and adventurous activities such as orienteering which provides individual and team challenges.
The intent of our PE curriculum at Highfield is:
To develop skilful use of the body, the ability to remember, repeat and refine actions and to perform them with increasing control, co-ordination and fluency [acquiring and developing].
To develop an increasing ability to select, link and apply skills, tactics and compositional ideas [selecting and applying].
To improve observation skills and the ability to describe and make simple judgements on their own and others work, and to use their observations and judgements to improve performance [improving and evaluating].
To develop an understanding of the effects of the exercise on the body, and an appreciation of the value of safe exercising [knowledge and understanding of fitness and health].
To develop the ability to work independently, and communicate with and respond positively towards others [working alone and with others].
To promote an understanding of safe practice, and develop a sense of responsibility towards their own and others' safety and well-being [applying safety principles].
Please click below and take a look at our curriculum map which provides a more detailed overview of what is expected at each stage of school.
Sporting Values
At Highfield we promote the sporting values through our PE lessons. Pupils are praised for demonstrating the values and rewarded with stickers on their Teacher's Awards card.